The monument was erected near the catherdral of All Saints (храм Всех Святых) in Moscow.
It has the engraved dedication "to the warriors of Russian military union, Russian Corps, cossack stan and Cossack Cavalry Corps who died for faith and motherland" Cossack Cavalry Corps implies the XV SS Cossack Cavalry Corps, all the rest were the Nazi collabarant Russian organisations. The monument also contains names of senior cossack leaders collaborating with Nazis.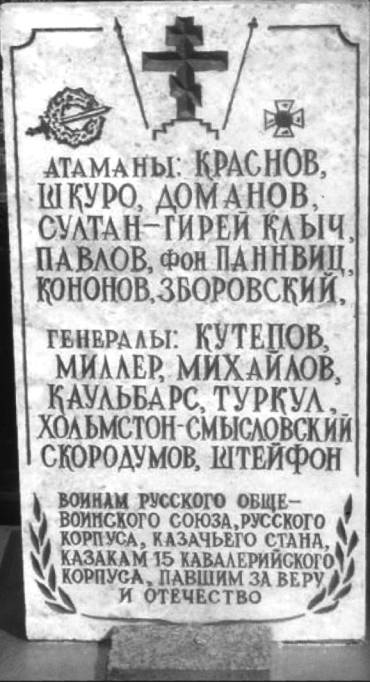 In the light of recent Medvedev's laying flowers to the monument of Nazi ally Mannerheim during official visit to Finland I wonder on what grounds official Kremlin and its supporters accuse neighbouring countries of rehabilitating Nazism and collaborators?