The Arctic Sea ice not only continues to ignore the dire predictions of its imminent demise, but it's actually approaching its historical average...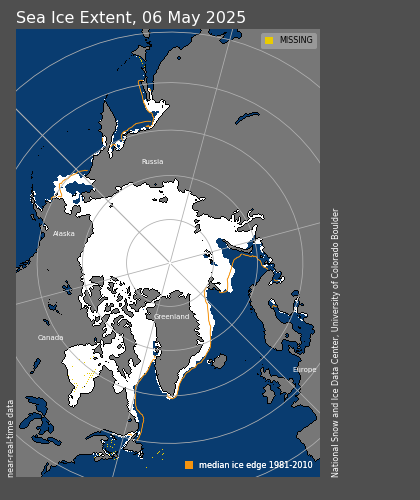 National Snow and Ice Data Center Daily Images
The Danish Meteorological Institute shows that Arctic Sea extent is at a "record" high...
The Norwegians show that the Arctic Sea ice area has actually exceeded its 30-yr mean...
Somehow, I think that if Arctic Sea Ice was approaching a record low, it would be headline news. Apparently "normal" Arctic Sea ice extent only merits reporting by outlets like...
Watts Up With That?