Too fracking funny...
Science & Environment
Rise in CO2 has 'greened Planet Earth'
By Roger Harrabin
BBC environment analyst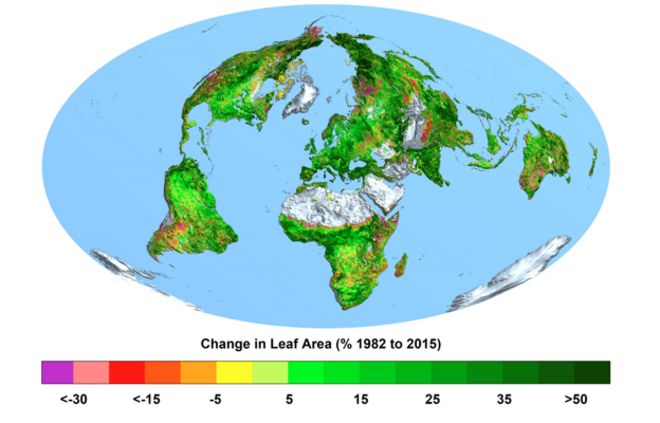 Carbon dioxide emissions from industrial society have driven a huge growth in trees and other plants.
A new study says that if the extra green leaves prompted by rising CO2 levels were laid in a carpet, it would cover twice the continental USA.
Climate sceptics argue the findings show that the extra CO2 is actually benefiting the planet.
But the researchers say the fertilisation effect diminishes over time.
They warn the positives of CO2 are likely to be outweighed by the negatives.
[...]
http://www.bbc.com/news/science-environment-36130346
Gorebots are truly amazing... The only actually verifiable effect of rising CO2 is a good thing, a very good thing. Yet, the Gorebots insist that this is "likely to be outweighed by the" mythical future climatic catastrophe, despite the total failure of their models over the past 30+ years.
The paper can be accessed here:
http://www.nature.com/nclimate/journ...imate3004.html