I placed this here because I didn't want it to be underwhelmed by the usual Baracks discussion crowd.
By chance, I read David Morrell's latest book,
,
today. Morrell is the man who wrote
First Blood
and created Rambo, and also wrote
Brotherhood of the Rose
and created a great TV series. Point is, he is a fiction author, but at the end of
Shimmerer
he names the town and describes the nearby facilities that form the basis for his book, all modeled on what is actually in and around Marfa. According to him, there is an adandoned airfield right near Marfa., just as there is one near his fictional town.
Go to Google Earth, go to Marfa, and follow the highway North. See if you can figure out why two "abandoned" facitlites in the middle of literally nowhere are blacked out on satellite imaging, and why the runways at the abandoned airbase have freshly painted numbers, while the second blacked out faciulity further north has a number of cars parked there.
While you're at it, follow what appears to be the old double tracked railway grade to the north from the original "airfield and try to figure out what was built at the locations along the grade which appear to have been nbulldozed clean, right down to bare earth.
Ask yourself what the government might have been doing during WWII outside of the isolated little town of Marfa, TX.
The answer isn't startling, officially - go here
http://www.bing.com/images/search?q=...foundation.jpg
and check out the WWII AAF training history of Marfa, but why are two locations masked from current imagery?
Marfa main airfield, used to train pilots includng B-25 crews: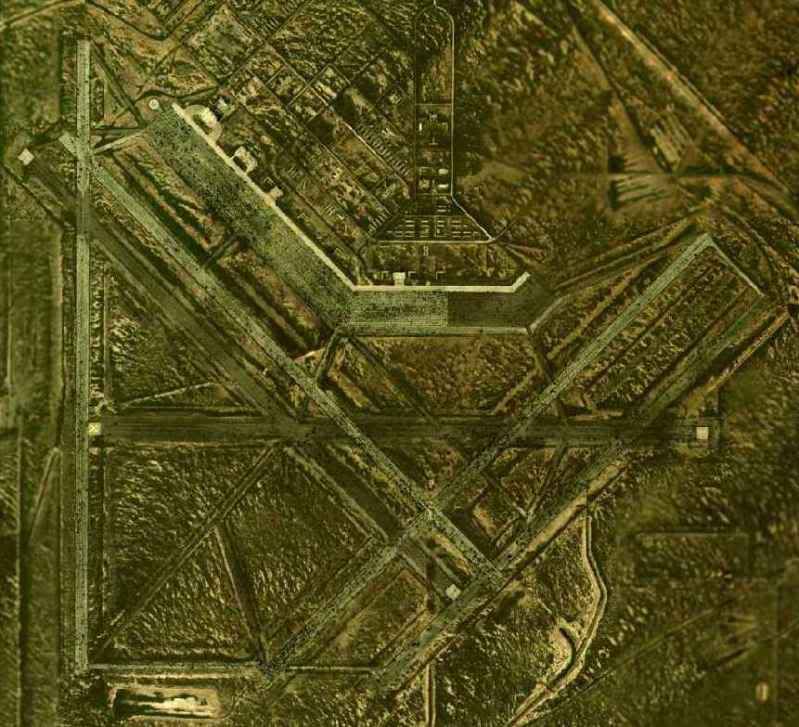 This is an a recent image of the remaining local airfield, once the main facility. Humor me...and indulge yourself.