Ok this is mainly for modelsinchina, who asked for more on how to.
Just keep in mind there are many differn't ways, and my build
certainly won't be the best way, but hopefully give ya some pointers
and just enjoy the build.
This will take time as well, my guess at least all summer.
So here we go from the box to the build, my plan is to put my
1/2 track on this bridge. Look at all that spruce
The bridge is made of resin & plaster, no instructions what so ever
thats Verlinden for ya.
I had to go by their photo, and so here it
is built up already.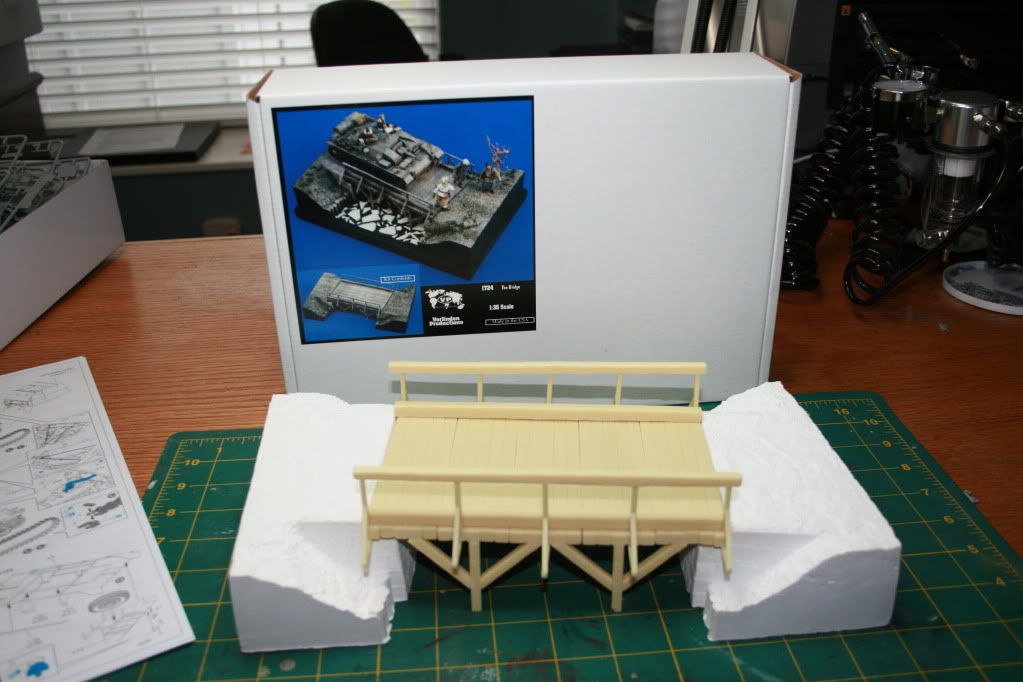 Now to cut out a board for the base, a bit harder than i thought due to
the fact that its not a perfect square, so i had to recut, but looks ok
so far.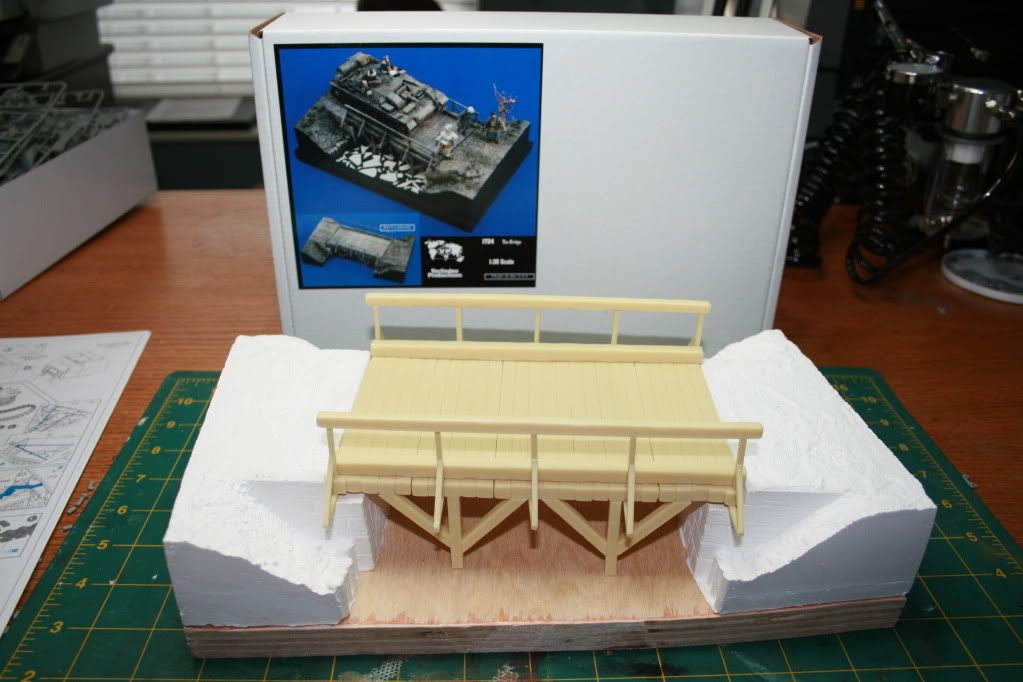 That's it for now, will work more on the 1/2 track.