I hated this model, because it was all susension work, which is what I'm the worst at, so I didn't bother to paint it or put the decals on...sorry.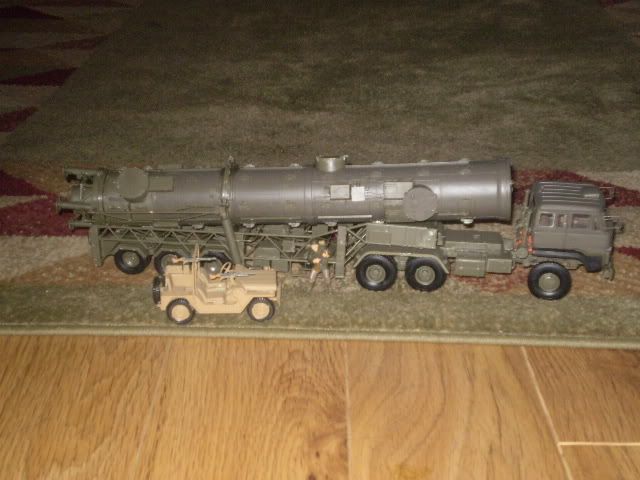 You cn bearly see the 1/35 figues in the middle, so i put anothe 1/35 jeep next to it. This model is a 1/35 Chinese Mobile ICBM Launch/Transport...its big.
PS: Get to ork you lazy sacks!. just kindin'.