We spent the week of the Fourth of July in San Diego. Here are a few pictures...
USS Midway and fireworks...
Mr. and Mrs. "The Doctor" on a harbor cruise...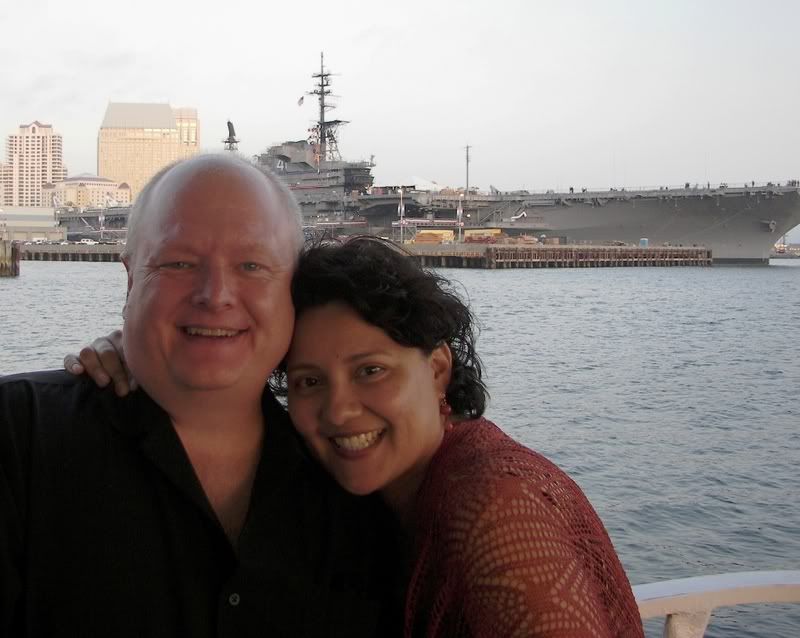 A statue of the famous VJ Day kiss...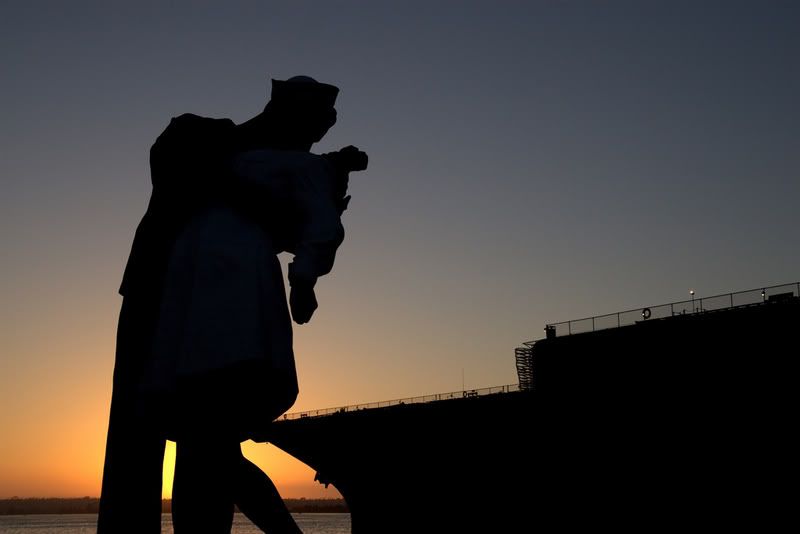 The USS Midway Museum is worth a trip to San Diego all by itself...I'll be posting many more photos of the museum and surrounding area as soon as I can!