WI instead of 95 bombers lost in the March 1944 Nurenberg raid, it had been 195?
And the Germans, with better radar and more Uhus, infra red detectors, proximity fuses etc had maintained a 20% destruction rate of RAF bombers, thus making the night skies of Germany out of bounds to Harris' heavies?
What does he do with his huge night bomber force to still profitably strike at the Nazis?
The British go all out for an electronics jamming war, increase Mossie bomber production, and send over many more of their own night-fighters to wage a nightfighters-only war over Berlin.
The war ends as in OTL, but with most German cities much less damaged and not requiring a total rebuilding.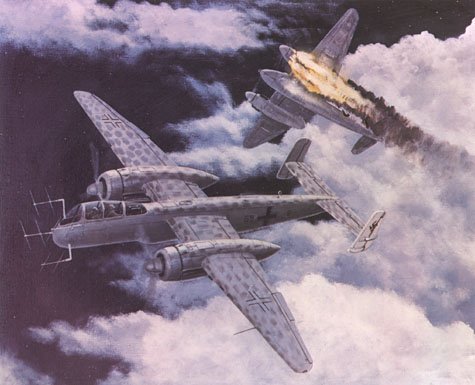 Dresden doesn't take place, 45,000 Bomber Command crew die instead of 55,000, many more German civilians survive the war, Harris and his crew get their denied campaign medal, and not being labelled in the 80s as "war criminal" by loony-leftists and misguided liberals, his statue never gets to be vandalised.
Dambuster hero Guy Gibson VC survives the war and becomes UK PM in 1963.