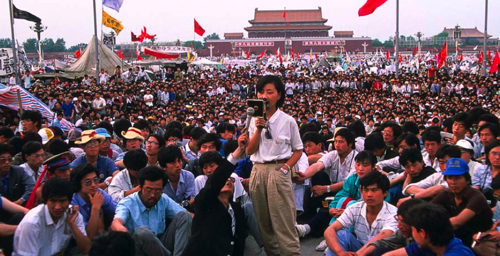 WI the PLA refuses to open fire on the protestors at the 4 June 1989 Tianamen Square demo?
A gradual change to the demands for social equality, economic reform accompanied by political reform, freedom of the press, freedom of speech & democracy might've be achievable in China.
But a sudden perceived loss of fear of the repressive Communist party by the 1 billion of the different ethnic groups of China, from the Kyrgiz to N.Korea borders, and from the Vietanam to India borders, could spell a dissolution of the PRC within days, as was seen with USSR in 1991.
But unlike with the USSR, it's unlikely to be peaceful.
Indeed a disintegrating PRC in June 1989 could prematurely provoke the USSR's own break up, making it occur before OTL's 1991. Will Gorbachev be up to making it bloodless?
If they're lucky, China survives, her A & H bombs remain intact & under control, she becomes a peaceful federation of 8 states. But her economic miracle whereby 40% of the world's manufactured goods come from China, never materializes.
If they're unlucky, then China is never put back together again, and 10-25 years of infighting, ethnic strife, small internal wars ensue, assuming no outside intervention.