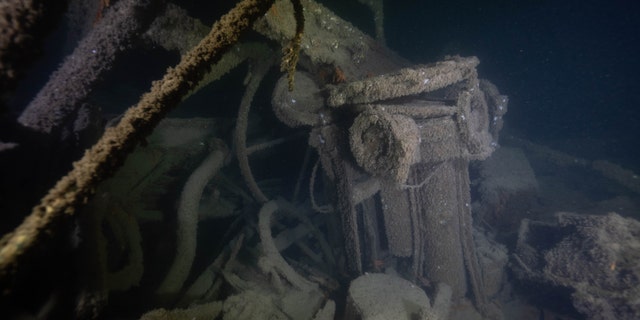 The wreck of the last
U.S. Navy
warship sunk by a German submarine during
World War II
is revealing its secrets in remarkable images from the seabed.
Patrol boat USS Eagle PE-56 was located by a private dive team just a few miles off the Maine coast last year, ending a decades-long mystery about the ship's location. The ship's bow was spotted in about 260 feet of water in June 2018 and its stern the following month. The last pieces of the wreck were found in May 2019, according to diver Ryan King of Brentwood, N.H.
The sinking of the USS Eagle PE-56 on April 23, 1945, was originally blamed on a boiler explosion. But the Navy determined in 2001 that it had been sunk by a German submarine, the U-853.
https://www.foxnews.com/science/last...i-eerie-images