...a Khyber Pass knock-off?
At a local gun show today, I picked up a firearm that I was told was a Martini-Henry (or Enfield) Artillery Carbine chambered in .303. I'm having some trouble identifying the markings, so I'd thought I'd put this post up here and get some additional input.
These are the primary markings on the right side of the receiver:
a crown
V.R (
Victoria Regina
?)
ENFIELD
1893
what looks to be a triangle
E(E)D ...the second E being a little distorted.
No markings on the left side of the receiver.
A barely noticeable cartouche on the stock. In fact, it's so barely noticeable that I might be imagining it, and I definitely can't read it.
Well, here are some pics: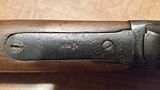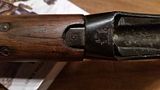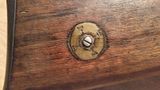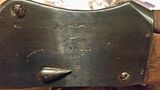 Also, there's a couple nails just in front of the band, which I wasn't happy with, but there was one on the much, much nicer and much, much more expensive full-length martini-henry/enfield. The seller tried to tell me about the history of this weapon in general, being an "artillery model" and such stuff, but it was hard to hear him due to my ear thing and advancing grumpiness.
I've been really, really wanting one of these, and since he wouldn't come down on his Krag, I decided to settle for this. I have probably been had.