Bakers' Dozen of Russian Scientists of the 20th Century
1. Dimitri Ivanovich Mendeleev 1834 - 1907
2. Lev Gumilev (1912-1992)
3. Sergey Lebedev (1874-1934)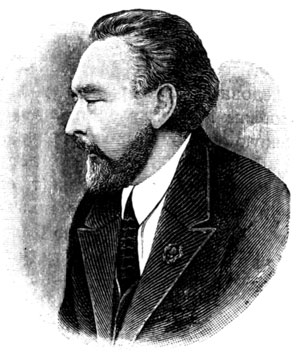 http://en.wikipedia.org/wiki/Sergei_Vasilyevich_Lebedev
In 1928, he developed an industrial method for producing synthetic rubber based on polymerisation of butadiene using metallic sodium as a catalyst. This method became the base for the Soviet industry of synthetic rubber. The Soviets lacked reliable access to natural rubber, making the manufacture of synthetic rubber important. First three sinthetic rubber plants were launched in 1932-33. For butadiene production they used grain or potato ethanol as a feedstock. It caused a number of jokes about "Russian method of making tyres of potato".

By 1940, the Soviet Union had the largest synthetic rubber industry in the world, producing more than 50,000 tons per year. During World War II, Lebedev's process of obtaining butadiene from ethyl alcohol was also used by the German rubber industry.

Another important contribution of Lebedev's was the study of the kinetics of hydrogenation of ethylene hydrocarbons and the development of a number of synthetic motor oils for aircraft engines.