Regimental Colour, 57th (West Middlesex) Regiment of Foot, 1803-1813.
This colour was hit by 21 shots and had its staff broken by enemy fire during the Battle of Albuera (16 May 1811). General William Beresford's army came under a massive flanking attack by a French force under Marshal Soult. A storm of shot tore into the British ranks and the 57th Foot suffered particularly severely. The 57th's commanding officer, Lieutenant-Colonel William Inglis, was hit but remained with the Regiment's colours, encouraging his men with the words 'Die hard, 57th, die hard'. A counter-attack saved the day and the French were eventually defeated. From that day on, the 57th were known as 'The Die-hards'.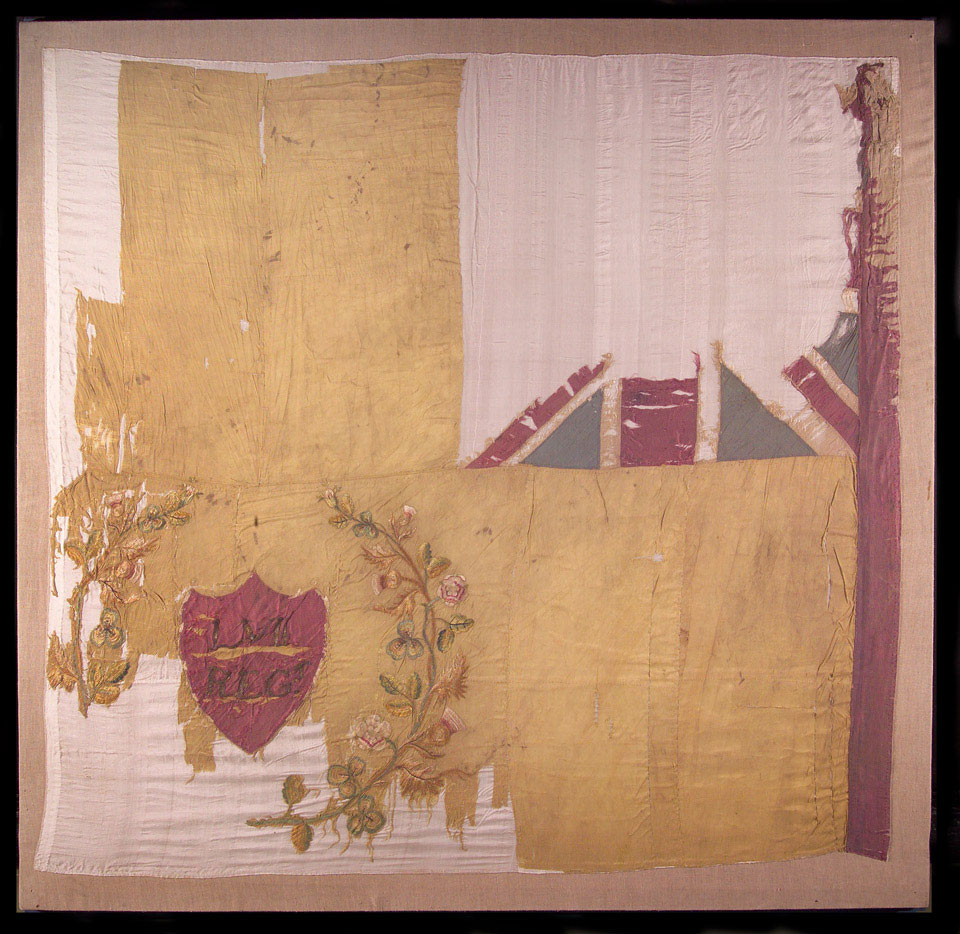 Battle of Albuera:
https://en.wikipedia.org/wiki/Battle_of_Albuera
-----------------------------------------------------------------------------------------------
Lloyd's Patriotic Fund Presentation Sword presented to Lieutenant Colonel J Moore, 23rd Regiment of Light Dragoons.
This handsome sword was one of many awarded by Lloyds to British Army and Royal Navy officers after distinguished actions in the French Revolutionary and Napoleonic Wars (1793-1815). Colonel Moore received it for his conduct at the Battle of Maida on 4 July 1806.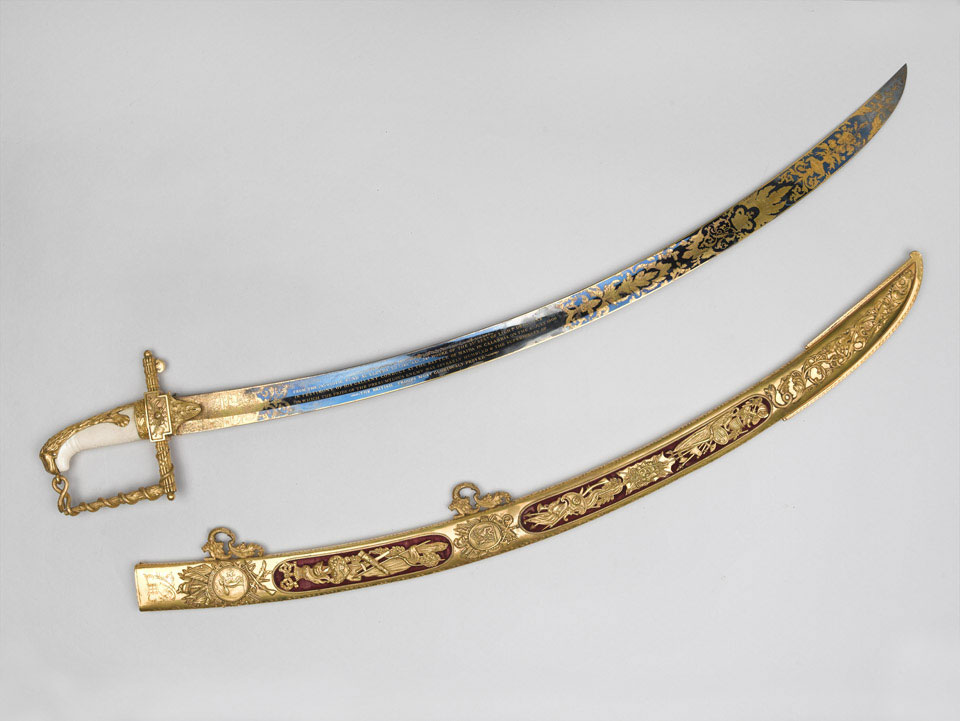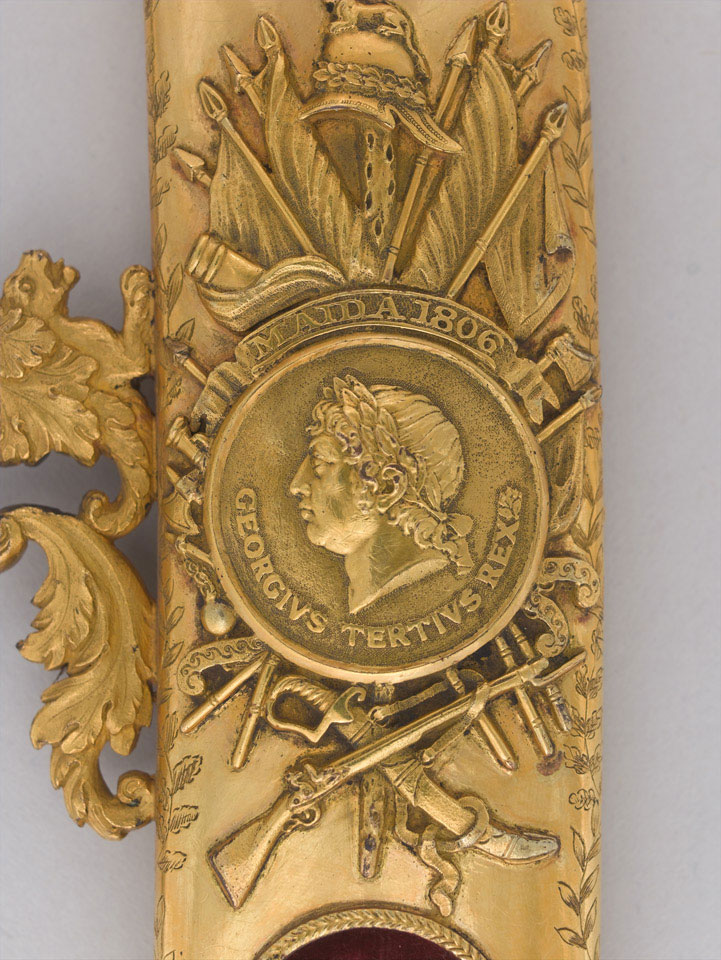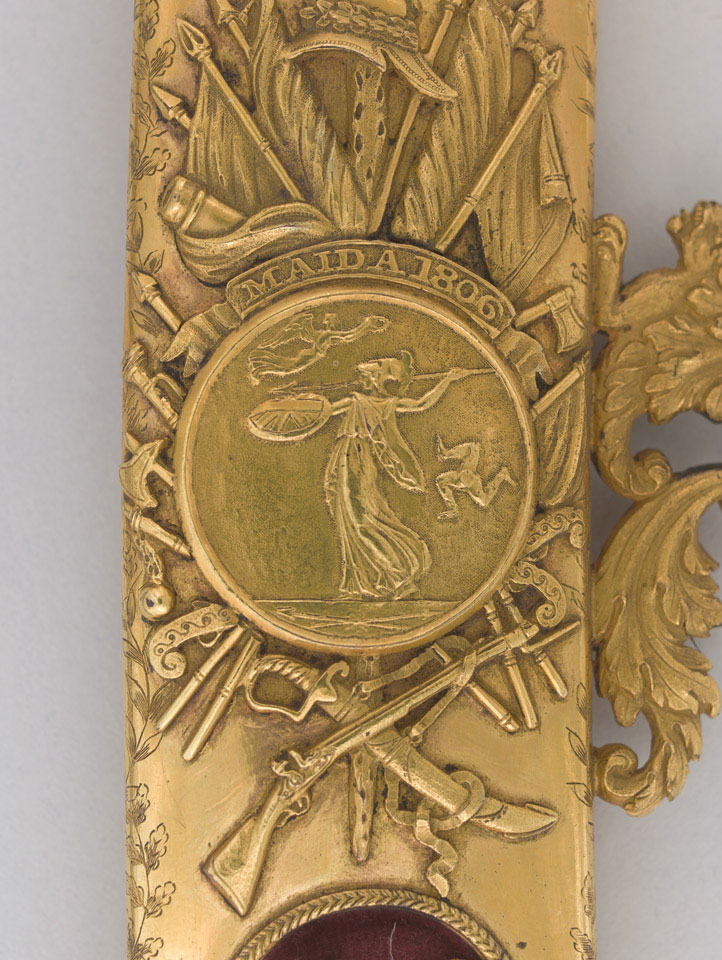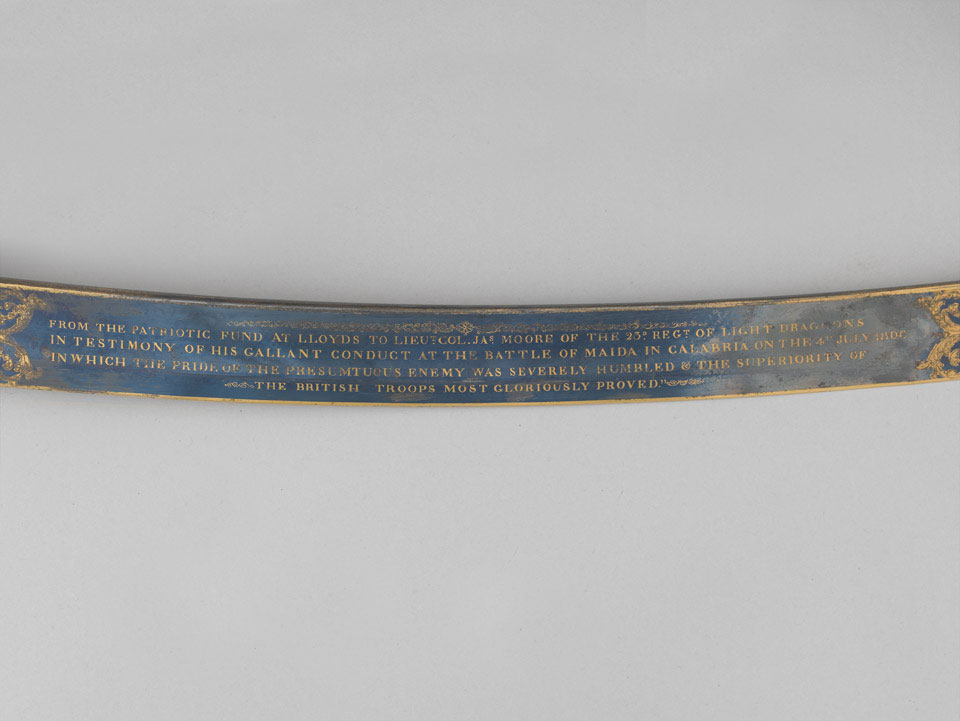 Battle of Maida:
https://en.wikipedia.org/wiki/Battle_of_Maida
MORE TO COME.