It was February in Buon Ma thuot, 1968, Vietnam, and Fess Parker showed up with the lady that plahyed his wife in Daniel Boone. We were staying at that helicopter base north of Buon MA Thuot.
I was in E Co (LRP) 20th INF (Abn) (aka "the Poor Man's Special Forces")
I had just come in from patrol and had just showered. I walked out of the shower room and walked right into him. Holy Stit I cried (not exactly) its Davy Crockett! No, he said laughing, its Daniel Boone!
That is me on the left in the b&w shot. Thats some long haired hippie haircut for the airborne. eh?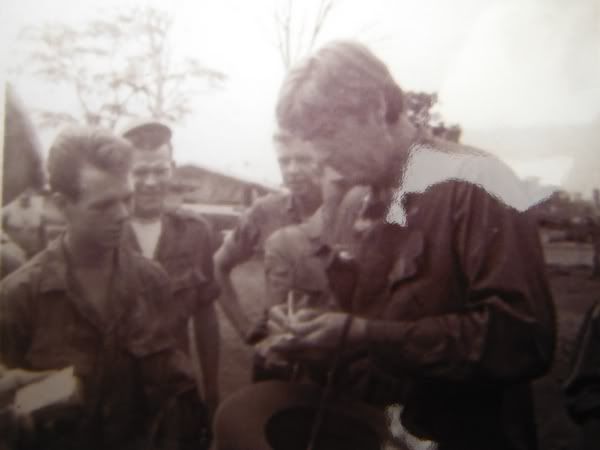 couple of other pals of mine with Parker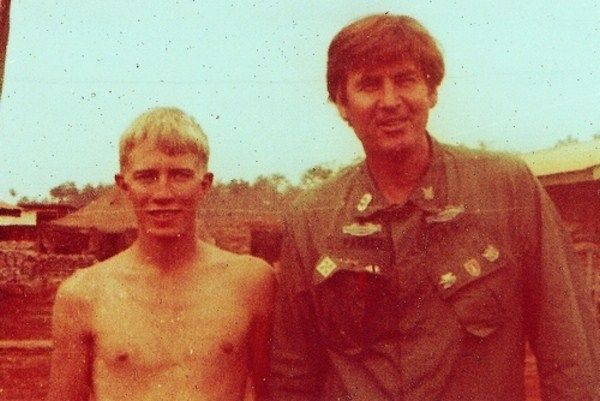 I was later at this very same place in 2003. Its a waterslide park now