While looking at photographs of the Civil War, I encountered an unpublished autographed photo of James Longstreet on an auction website. The photo had already been sold back in 2004 for more than $7,000, to whom I don't know.
http://www.cowanauctions.com/auction...x?ItemId=18107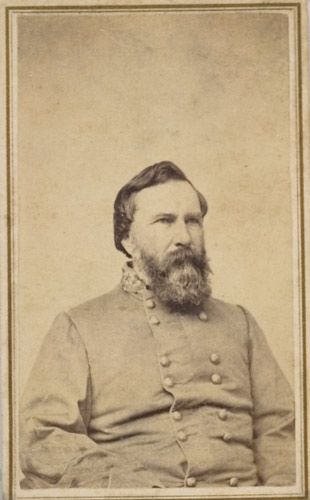 However, what intrigued me, was that Longstreet autographed the back.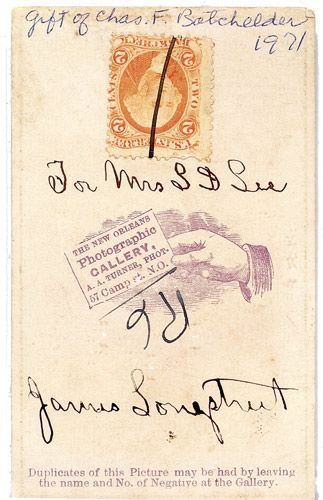 "For Mrs S.D. Lee"
Stephen Dill Lee married his wife Regina on February 9th, 1865 in Columbus, Mississippi while convalescing from a wound he suffered at the Battle of Nashville. At the time, Longstreet was in command of Confederate forces north of the James River during the siege of Petersburg and thus would not have been able to attend.
Another thing struck me. The photography studio that took the photograph is based in New Orleans, where Longstreet immediately moved after the war.
Thus I realized that this photograph is significant for two reasons.
A. That this is more than likely a post-war photograph. Longstreet is being photographed wearing his uniform after the war.
B. The uniform shown in this photo is more than likely the one that Longstreet lost in the fire at his Gainesville home. This photograph would then depict that uniform and give us an idea what it looked like.
Now I could be wrong. But even if this isn't a post war photo, it is still very late in the war (note the white hair in Longstreet's beard, and the rough signature which was an effect of his Wilderness wound). I could also not be the first person to realize this. However, given the lack of detail I found about the photograph and its' unpublished status, I cannot be for sure.
I thought I would post my thoughts on this to see what people here think.