12th of April 1640
The morning of the colonists trek southwards turns out to be even worse than the day before. A violent wind has set up, blowing away many of the tents and improvised shelters. At night, it has rained and hailed, bringing many families to cuddle together in their small shelters to seek warmth. Although the morning is dry, the grey clouds promise some good downpours in the next few hours. On the coast, the waves are high and wild…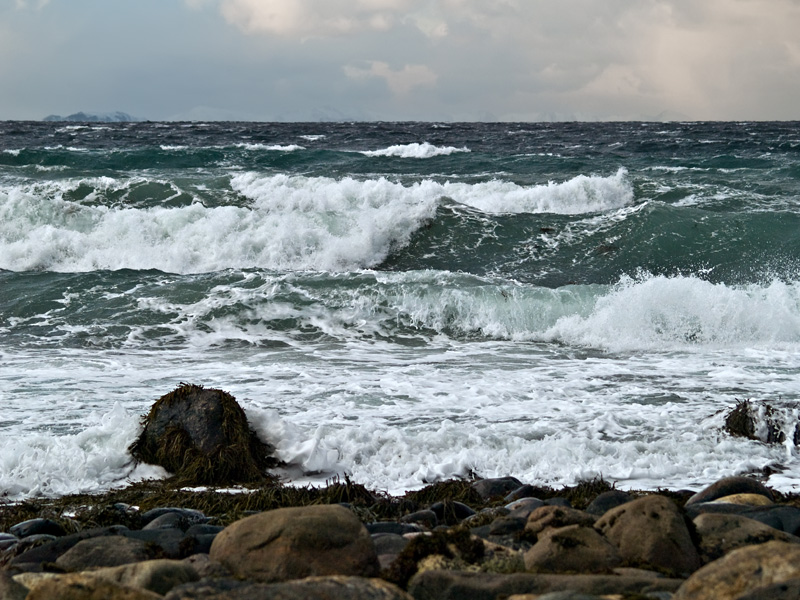 Although everybody has packed up what they could and are ready to leave, many wonder if it really is such a good idea to leave today !
Now the colonists have two two-wheeled carts that can transport at least the half of the supplies. Each can be pulled by one horse, leaving two horses to carry the rest on their backs. The rest will have to be left behind for the moment or carried in nets or improvised stretchers by the colonists.
The march to the south – in normal circumstances - should take one hour and a half to two hours.
Sir Roger Engelhard is convinced that leaving right away is the best option. Moving more inland should at least reduce the violent winds and make a bivouac –even halfway- less risky. He's not sure what they will meet ahead, but away from where they are now seems to him the best option.
So, what do you all think:
-Leave right away – leave a number of volunteers behind with the remaining supplies
-Stay put and build a boat or two to move the goods across the river – then all cross 5 or 6 at a time (there is a slight rise on the opposite bank)
-Stay put and wait until the weather calms down
-Send out a patrol to see if the way to the west around the rivers can be made in safety
Greets,
Stratego