Are there any members here who do their own canning & preserving? This is a great book on the subject, whether you want to sell/distribute your product or for personal use.
This guide contain all the information you need to get started, and answered many questions you may have about the process, the science and options (e.g., adding pectin vs. not adding pectin in jams). I like how it simplifies the listing of measurements by using cups and spoons. The guide also provides objective, practical information about selecting jars, canners, storage, ingredients etc.
This book has some excellent recipes...gives new take to old recipes as well as new ones.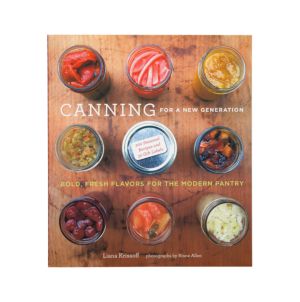 If you are new to canning I would suggest that you purchase Ball Complete Book of Home Preserving.
Another Ball book...