Can you good people give me some good CD's of historical music. This can be music from the ancient Greeks to Beethoven - military marches included !
Here's an example or two:
"Napoléon" from Olivi Records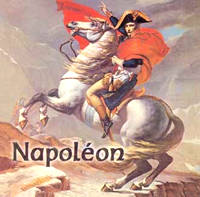 It includes some great military marches from the Napoleonic Era
"Elizabethan Consort Music" from Hesperion XX
Some great music! It makes you feel as if you're at the court of Elizabeth I...beautiful late at night.When you hear the music, you can practically see the Tudor nobles dancing in front of you...
Greets,
Stratego
PS: Don't ask me why I've asked you this question...