Originally posted by General Stratego
CLAUSEWITZ' LOST BOOK FOUND IN COFFIN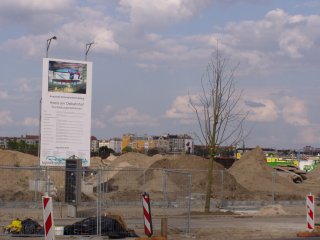 BERLIN
- In February 2010, while bulldozing an old cemetery on the outskirts of Berlin to make room for an apartment complex, municipal workers uncovered an old book in one of the coffins.

The casket belonged to a certain Johan von Clausewitz (1742-1803), a Prussian officer in Frederick the Greatís Army Ė an uncle of the famous Carl. Next to the remains was found a leather-bound book containing about hundred pages. ďFehler des KriegsĒ or ď Military FailuresĒ, was first published in 1797 and seems not to have enjoyed a great success. Itís extreme scarcity is primarily due to the extraordinarily low number published: 100 copies in 1797 and only 50 in 1798. Although a section of this book has been recovered at the turn of the last century, it was incomplete. Itís importance for historians lies in the fact that this is now a complete copy and that it is the counterpole of his nephewís ďOn WarĒ.
Historians of the Berlin University are now searching what influence Johanís failed work had on his nephew Carlís highly successful military treatise decades later!
15 rules of the thumb to ensure a Military Blunder by Johan von Clausewitz:

1. Gather a large number of troops, no matter what their quality, the more the merrier

2. Assign to them some uninspirational, uncapable but politically important leaders

3. Never mind the latest weather reports, they are usually wrong anyway

4. Donít inspire the men, you are leading, thatís enough

5. Donít provide them with adequate clothing

6. Donít provide them with adequate supplies, it costs a lot of money and will only slow you down

7. Forget the map of the country you will be crossing through, just go straight forward

8. Donít bother about the bickering commanders, you have enough on your mind as it is

9. Expect unconditional loyalty from your allies, you are the good guy

10. Disregard advise from locals or defectors, how can they possibly be smarter than you.

11. Donít be led astray from your original plan by intelligence reports or advice Ė it will only make things difficult and confusing

12. Don't worry about initial deployments, the troops will be moving about anyways

13. Make your plans so incredibly complex that effective coordination is impossible. Your enemy would not be able to coordinate his forces any better than you can

14. Rest assure that the Gods of War will turn the tide in your favor if things turn sour

15. If you lose the battle, find the scapegoats and have them massacred. Itís not your fault that the battle has been lost, itís theirs !!!
Dear members of ACG !

Hereís the campaign youíve all been waiting for for the last 10 months:

ACGís Greatest Military Blunders.

Get to it, choose wisely and donít blunder !!!!
Stratego
Campaign Officer - Commanding