Well Im beardless for the next week or two. Always comes a point where it gets too scraggly and I suck at trimming so I either have to pay a barber to jazz it back up or cut it and start over and option b is cheaper.
Only problem is I look 18 for two weeks. With a beard Ive been told I look close to 40 and without it, a teenager. Ten years in each direction.
It wouldn't be so bad if I could keep a good mustache. But while I could grow a full beard by 15 I can never get a decent mustache going. Always wanted a handlebar mustache. Not happening. When I shave I'm left with this pencil mustache you typically see on hessian booted swordsmen in '30s swashbuckler epics. The kind that always comes with a French or Spanish accent. So I either grab a rapier and start TLAPD early or look like a dork. Or shave it all and look even younger.
We need a Mustache Club. Like Hair Club only with a focus. What's John Stossel's secret? That guy looks like he had a catterpillar drilled to his lip. I'm stuck looking like Basil Rathbone.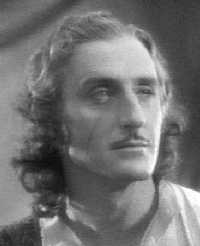 Only less dashing.