Battle of Lechfeld 955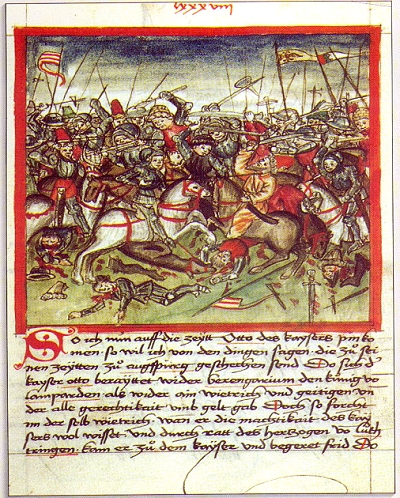 Why?
The Magyars could have taken Otto in the flank and overwhelm him, but decided instead to take the loot from the baggage train.
http://en.wikipedia.org/wiki/Battle_of_Lechfeld
The Battle of Lechfeld, often seen as the defining event for holding off the incursions of the Hungarians into Western Europe, was a decisive victory by Otto I the Great, King of the Germans, over the Hungarian leaders, the harka (military leader) Bulcsú and the chieftains Lél and Súr. Located south of Augsburg, the Lechfeld is the flood plain that lies along the Lech River.
Battle of Cannae 216 BC
Why?
Consul Varro was much too anxious to delay the battle. He wanted to be the man to defeat Hannibal and save Rome. His army was too large to maneuver as it should at Cannae. It was hemmed in between a hill to the rear and the river Aufidius to their right.
http://en.wikipedia.org/wiki/Battle_of_cannae
Having recovered from their previous losses at Trebia (218 BC) and Trasimene (217 BC), the Romans decided to engage Hannibal at Cannae, with roughly 87,000 Roman and Allied troops. The Romans massed their heavy infantry in a deeper formation than usual while Hannibal utilized the double-envelopment tactic. This was so successful that the Roman army was destroyed as a fighting force.
_____________
BoRG