Battle of Lechfeld 955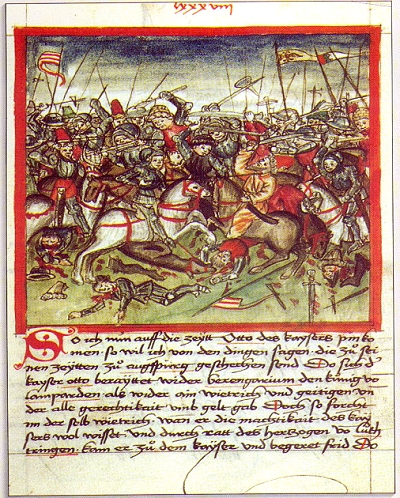 Why?
The Magyars could have taken Otto in the flank and overwhelm him, but decided instead to take the loot from the baggage train.
http://en.wikipedia.org/wiki/Battle_of_Lechfeld
The Battle of Lechfeld, often seen as the defining event for holding off the incursions of the Hungarians into Western Europe, was a decisive victory by Otto I the Great, King of the Germans, over the Hungarian leaders, the harka (military leader) Bulcsú and the chieftains Lél and Súr. Located south of Augsburg, the Lechfeld is the flood plain that lies along the Lech River.
Battle of Stirling Bridge 1297
Why?
Impatience led the Earl of Surrey to let his superior force to cross the narrow bridge over the Forth in front of the enemy. Halfway through, the English were attacked by the Scots and although the English still had a substantial force to achieve a victory, having lost their vanguard, decided to retreat instead...
http://en.wikipedia.org/wiki/Battle_of_Stirling_Bridge
The Battle of Stirling Bridge was a battle of the First War of Scottish Independence. On 11 September 1297, the forces of Andrew Moray and William Wallace defeated the combined English forces of John de Warenne, 7th Earl of Surrey and Hugh de Cressingham near Stirling, on the River Forth.