In my opinion, the single most useful engineering tank of WW 2 was this (not the tank, but the attached bulldozer blade)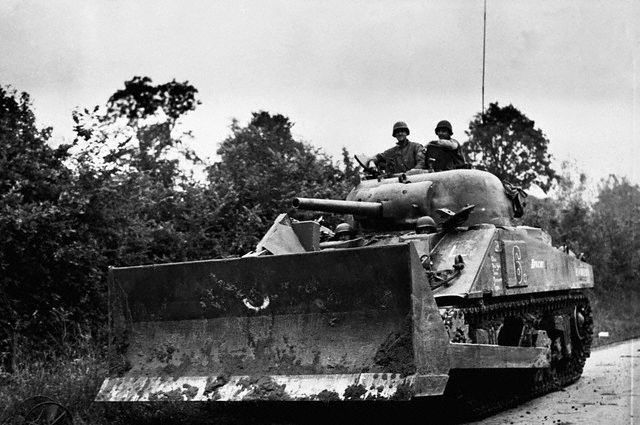 That blade is more useful than a pile of fascines or a small bridge like the Churchill AVRE sometimes carried.
With a bulldozer blade you can make a road where one doesn't exist. You can fill ditches and make fords for otherwise unfordable small water obstacles. You can clear wrecks from a road. It has far more uses than just about any other combat engineering implement around.