https://www.cnn.com/interactive/2019...y-25-timeline/
President Donald Trump will soon become the third president in American history to face impeachment by the House – and it's all because of what he did on July 25.
That's the day he spoke on the phone with Ukrainian President Volodymyr Zelensky and pressed him to investigate Democrats, including former Vice President Joe Biden, a leading 2020 rival. House Democrats are poised to cast historic votes this month impeaching Trump, triggering a Senate trial.
The public is still learning new information about what happened on July 25, which was just a day after special counsel Robert Mueller testified to Congress about the Trump campaign's contacts with Russia in the 2016 election. As Trump moved on from that scandal, he
waded right into another one
. Democrats say the July 25 timeline provides a damning account of presidential abuses of office. Trump maintains his behavior was "perfect."
Here's a minute-by-minute breakdown of one of the most consequential days in modern US political history. All times are listed in Washington time, though some key players were in Ukraine.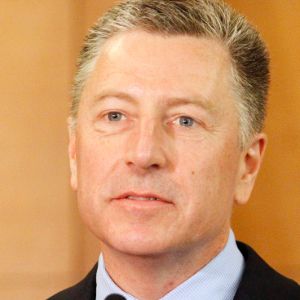 volker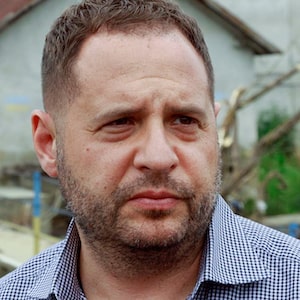 yermak
Kurt Volker, Trump's special envoy for Ukraine, texts a top Zelensky adviser, Andrey Yermak. In the message, Volker says Zelensky will need to convince Trump that he'll investigate purported Ukrainian meddling in the 2016 election — a conspiracy theory backed by Russia — before securing an invitation to the White House.
Volker text to Yermak:
"Good lunch - thanks. Heard from White House—assuming President Z convinces trump he will investigate / 'get to the bottom of what happened' in 2016, we will nail down date for visit to Washington. Good luck! See you tomorrow- kurt"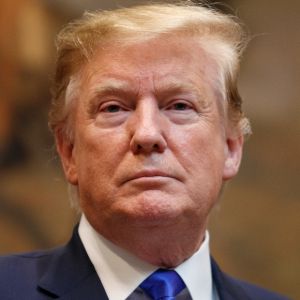 trump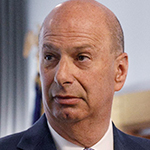 sondland
Trump speaks on the phone with US Ambassador to the European Union Gordon Sondland. It's unclear what they discussed, and Sondland testified that it was a "nothing call" that wasn't substantive. Sondland is a key player because Trump tapped him to coordinate with his personal attorney Rudy Giuliani, and both men acknowledge that they pressed Ukrainian officials to launch the investigations.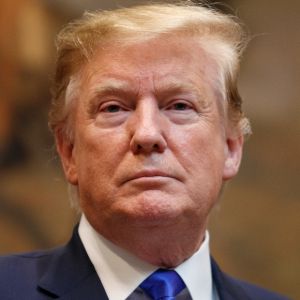 trump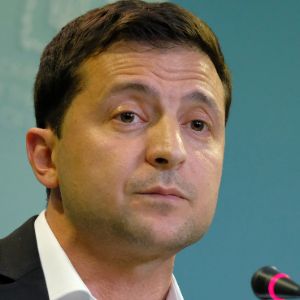 zelensky
Trump speaks with Zelensky on the phone for about 30 minutes. During the pre-planned call, Zelensky says Ukraine wants additional US military assistance, but Trump says, "I would like you to do us a favor though." Trump then asks him to investigate the Bidens and the 2016 election conspiracies and says his personal attorney Rudy Giuliani will reach out with more information. They also discuss a potential White House visit, and Trump asks Zelensky to suggest a date for the trip.
Trump to Zelensky, over the phone:
"I would like you to do us a favor though because our country has been through a lot and Ukraine knows a lot about it. I would like you to find out what happened with this whole situation with Ukraine, they say CrowdStrike... I guess you have one of your wealthy people... The server, they say Ukraine has it."
Trump to Zelensky, over the phone:
"The other thing, There's a lot of talk about Biden's son, that Biden stopped the prosecution and a lot of people want to find out about that so whatever you can do with the Attorney General would be great. Biden went around bragging that he stopped the prosecution so if you can look into it… It sounds horrible to me."
Trump to Zelensky, over the phone:
"Well, thank you very much and I appreciate that. I will tell Rudy and Attorney General Barr to call. Thank you. Whenever you would like to come to the White House, feel free to call. Give us a date and we'll work that out. I look forward to seeing you."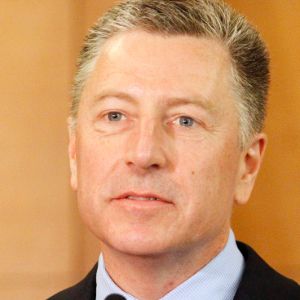 volker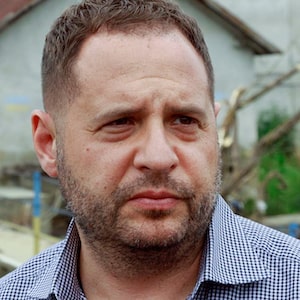 yermak
Yermak, the Zelensky aide, follows up with Volker after the Trump-Zelensky call ends. He suggests three dates in September for a potential visit to Washington. He also asks Volker to remind Giuliani about their plans for a meeting in Spain. (Yermak and Giuliani met in August and discussed the Biden investigations.)
Yermak text to Volker:
"Phone call went well. President Trump proposed to choose any convenient dates. President Zelenskiy chose 20, 21, 22 September for the White House visit. Thank you again for your help! Please remind Mr. Mayor to share the Madrid's dates"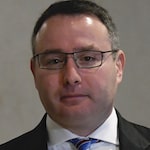 vindman
Shortly after the Trump-Zelensky call, National Security Council official Lt. Col. Alexander Vindman went to a White House lawyer and reported concerns about the call. Vindman, the top Ukraine expert on the National Security Council, was listening in during the conversation and reported his concerns. Vindman later testified that the White House had omitted key information from the rough transcript they released of the phone call.
Vindman testimony to Congress:
"I listened in on the call in the Situation Room with White House colleagues. I was concerned by the call. What I heard was inappropriate, and I reported my concerns to Mr. Eisenberg. It is improper for the president of the United States to demand a foreign government investigate a US citizen and a political opponent."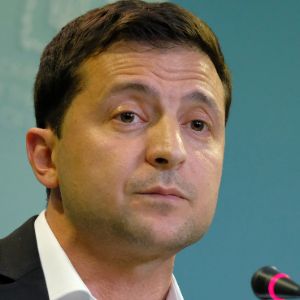 zelensky
Zelensky's office releases a readout of his call with Trump. The five-paragraph press release touches on typical diplomatic issues but also includes a reference to Zelensky's determination to "complete investigation of corruption cases" that previously hampered US-Ukraine relations. The oblique reference was not widely noticed at the time.
Ukrainian government press release:
"Donald Trump is convinced that the new Ukrainian government will be able to quickly improve image of Ukraine, complete investigation of corruption cases, which inhibited the interaction between Ukraine and the USA."
Ukrainian government press release:
"The Presidents agreed to discuss practical issues of Ukrainian-American cooperation during the visit of Volodymyr Zelensky to the United States."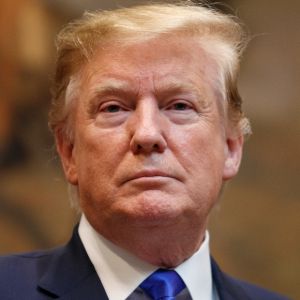 trump
The White House released a less-detailed readout of the Trump-Zelensky call. The statement said Trump congratulated Zelensky on his "recent election" and that the leaders "discussed ways to strengthen" the US-Ukraine relationship. The official statement did not reference the investigations Trump asked Zelensky to pursue, or the issue of corruption.
White House readout:
"President Trump and President Zelenskyy discussed ways to strengthen the relationship between the United States and Ukraine, including energy and economic cooperation. Both leaders also expressed that they look forward to the opportunity to meet."
Pentagon officials receive an email indicating the Ukrainian government was worried about the status of US military support. Pentagon official Laura Cooper told Congress that the email "said that the Ukrainian embassy and House Foreign Affairs Committee are asking about security assistance." (By then, Trump put the aid on hold, but there is no evidence that it was mentioned during the Zelensky call.)
Cooper testimony to Congress:
"Members of my staff read the testimony and have come to me since then and provided additional information. Specifically, on the issue of Ukraine's knowledge of the hold or of Ukraine asking questions about possible issues with the flow of assistance, my staff showed me two unclassified emails that they received from the State Department. One was received on July 25th at 2:31 PM. That email said that the Ukrainian embassy and House Foreign Affairs Committee are asking about security assistance."
Pentagon officials receive another email indicating that Ukrainian officials were worried about the US military assistance. Cooper told Congress that this email "said that the Hill knows about the (Foreign Military Financing) situation to an extent and so does the Ukrainian embassy."
An official at the White House's budget office signs an order to withhold $250 million in US military aid for Ukraine. Trump imposed the freeze earlier in the summer but the paperwork was processed by the Office of Management and Budget on the same day as the Zelensky call. The career official who signed the paperwork told his boss he had concerns that the hold might be illegal.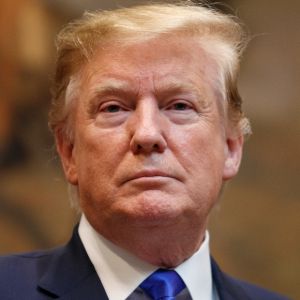 trump
Trump did a 25-minute phone interview with Fox News host Sean Hannity. Much of their conversation centered on Mueller's testimony from the day before about Russian meddling in the 2016 election. Trump repeated conspiracy theories about the Russia probe and also attacked Biden.
Trump on Fox News:
"I could say that obviously, the top three or four look like they are doing better than the rest. So, Sleepy Joe is okay, but he is fading, I think he is fading fast. The only good thing about Mueller is it made Joe Biden look like a dynamo. So, when you watch Mueller's performance yesterday, I think probably Biden is the one that asked him to go on."
Sondland, Volker and other US officials meet Zelensky in Kiev. The meeting was planned before the presidential call was scheduled, and the US officials involved said they weren't briefed about the Trump-Zelensky call. But Zelensky told the group that Trump raised "sensitive issues" that would require a follow-up conversation, according to congressional testimony.
After that meeting, Sondland eats lunch at a restaurant with some US diplomats. During the lunch, Sondland calls Trump, who is overheard asking if Zelensky is going to launch the investigation into the Bidens. Sondland says yes, adding that Zelensky "loves your ass" and will do "anything you ask him to," according to testimony from career US diplomat David Holmes.