Last nights episode of Tucker Carlson was one for the ages, it was one of the most beneficial and pro middle class news reports in a long time on national tv.
It was a breath of Fresh air to see A Picture of Henry Ford on National Tv followed by a reporter in Carlson explaining to Americans how the Richest Americans of the past also cared about the country...men such as Henry Ford whom as Carlson pointed out in 1914 doubled the wages of his workers. Such a move , unprecedented by Ford has been sighted by experts as a large reason for making the USA the best country in the world for the middle class. The USA awaits for a CEO of today to double his workers wages from say 14 to 28 an hour.
Otoh modern day Billionaire Paul Singer as the report will show has committed actions that have wrecked the lives of middle class Americans. Paul Singer is no Henry Ford. Thats a problem with the USA today, we need better leadership.
Most liberals and conservatives in The USA appreciate Ford, its why The Henry Ford museum is constantly visited for example. But its been awhile since a news station has covered the success of the American past when the middle and upper class thrived while also covering the modern day difference where upon our middle class is not as strong as it used to be.
TUCKER CARLSON, FOX NEWS: If you've spent any time driving around America recently, you may have noticed that an awful lot of the country seems to have shriveled up and died. Take a trip on route two in Maine some time and count the boarded-up paper mills and abandoned houses. Or head down route 23 in Michigan or Ohio and consider the empty factories ringed with barbed wire. Outside the coastal cities, scenes like this are everywhere. Shuttered car dealerships, next to defunct restaurants, across the street from thrift stores and methadone clinics. Community after community, desiccated. Empty husks, with nothing left. Huge swaths of the United States look like this now. What happened?

A lot of things, some of them complicated and hard to change. But one of the big factors in this slow-moving disaster is the utter transformation of the way our leaders think about the American economy. During the last gilded age, 125 years ago, America's ruling class may have been ostentatiously rich, but it was still recognizably Amercian. Tycoons accumulated fortunes, but they also felt some obligation to the country around them. Steel tycoon Andrew Carnegie famously built stone libraries around the country, for the edification of the poor. John D. Rockefeller and many other so-called robber barons set aside huge portions of their wealth to make the country better. In January of 1914, Henry Ford more than doubled the prevailing factory wage, to a then-astounding five dollars for an eight hour day. Ford didn't have to do it, but his company was succeeding and he thought he should. Some historians trace the creation of the American middle class to Henry Ford's decision. Either way, it's nearly impossible a big company doing anything like that today. Attitudes are just too different. Your average finance mogul looks at workers merely as costs to be reduced or eliminated. Private equity isn't building a lot of public libraries these days.

Instead the model is ruthless economic efficiency: buy a distressed company, outsource the jobs, liquidate the valuable assets, fire middle management, and once the smoke has cleared, dump what remains to the highest bidder, often in Asia. It has happened around the country. It has made a small number of people phenomenally rich. One of them is a New York-based Hedge Fund manager called Paul Singer, who according to Forbes has amassed a personal fortune of more than $3 billion dollars. Singer made a lot of his money by purchasing sovereign debt from financially-distressed countries, usually at a massive discount. Once a country's economy regained some stability, Singer would bombard its government with lawsuits, until he made his money back with interest. The practice is called vulture capitalism — feeding off the carcass of a dying nation. In some ways, it's not so different from what Singer and his firm, Elliott Management, have done in this country. Over the past couple of decades, Elliott has made billions by buying large stakes in American companies, firing workers, driving up short-term share prices, and in some cases, taking government bailouts. Bloomberg News has described Singer as "the world's most feared investor," which tells you a lot. No one's even pretending Paul Singer's tactics are good for anyone but Paul Singer and his fund.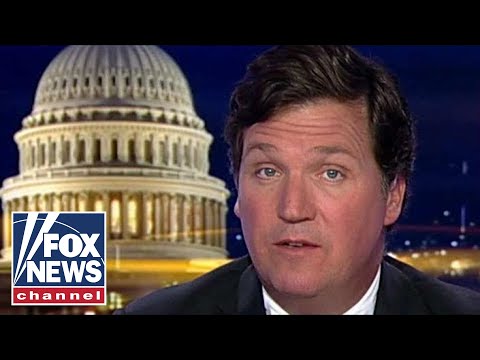 https://www.realclearpolitics.com/vi...l_america.html