In playing a game of MLB The Show 19 on PS4, I came across a Donald Trump fan in a game mode called dynasty mode. Btw real quick I have to say that MLB The Show is a great game, not only for leisure but one can learn much about the history of baseball in America in MLB The Show 19. The Dynasty mode allows players to use modern day as well as Past MLB players...one can even create their own team and their own players.
Anyway the Donald Trump fan whom I will label as the Trump guy, had his team logo as a picture of Trump with a baseball bat...well nothing wrong with that IMO. The issue arose when I saw that this guy had a picture of the Confederate Battle Flag as his teams shirt logo. This is the 2nd or 3rd time I have ran into a Trump supporter in this PlayStation game MLB The Show. I should add that I have ran into folks that use images of Trump to mock Trump, but not this guy. This Trump guy clearly had a picture of Trump that a supporter of Trump would use.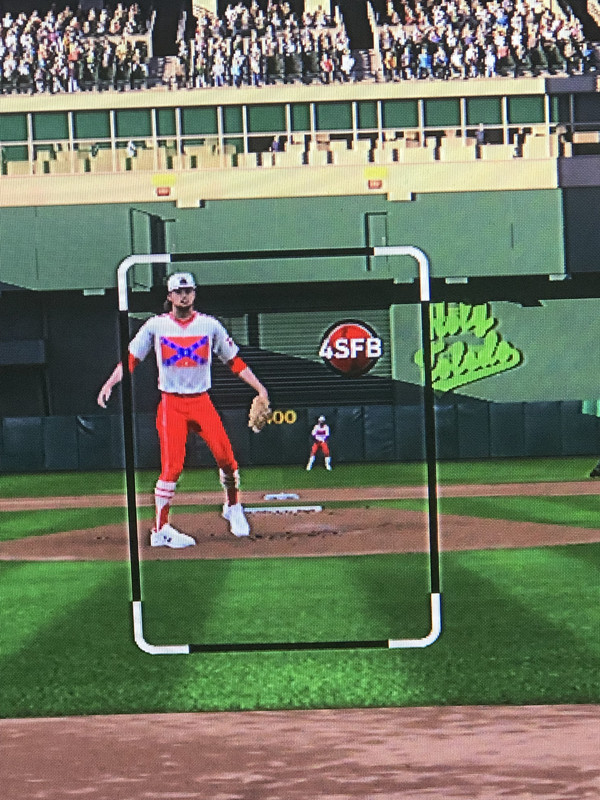 One might not be able to make out the grainy picture. But I have the Knights Templar Logo, and my opponent in the game has the Donald Trump Logo. Btw I won the game, with a strong pitching performance by Babe Ruth.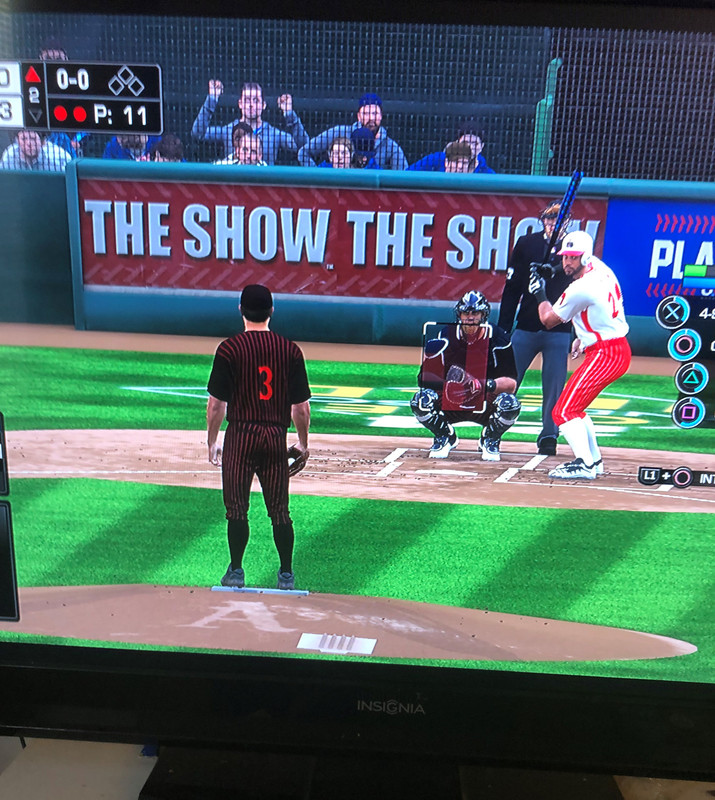 The Trump guy had a much stronger lineup but I outplayed the guy. The Trump guy was getting frustrated when I started beating him so he quit the game before it was over. Anyway back to the issue at hand...I only wish I had the chance to verbally communicate with the Trump guy and ask him why he has the CSA flag as his team logo in combo with the Donald Trump Logo. Theres a good chance the CSA logo is a red flag as to the kind of man the Trump guy was. Honestly a part of me was offended at the sight of the CSA flag, something about it felt wrong even though I support free speech. I even admire a few CSA figures but I would never fly the CSA flag. I have a # of reasons for being against the CSA flag logo of the Trump guy I faced in MLB The Show 19. The CSA logo or Flag IMO while it is historic, its not something that I think should be proudly flaunted. Im not saying MLB The Show should ban a CSA Logo, but Im merely saying how I felt at the sight of the CSA flag in Combo with Trump. I might have felt different if it was a CSA Flag in Combo with a picture of Robert E Lee that may have been more historical where as the Trump CSA combo seems to be an in your face sort of insult to folks that perhaps dont like Trum...but again thats how I feel about this. Basically I just dont like this Trump CSA Combo, for all I know the CSA folks who lived during the American civil war would reject supporting Trump.
What can I say, I feel that my logo and team uniform of the Knights Templar is very much an honorable thing, but that this Trump logo in combo with the CSA flag is anti American.
What I would say to the Trump guy is why not have a Logo of Trump combined with a Logo of a General or some American steel worker from the WW2 era?