It's been asked "Who is organizing these caravans." Well, here's the answer.
It's the extremist, radical, Leftist group with ties to international anarchists and Communists, Pueblo sin Fronteras.
https://dailycaller.com/2018/04/25/l...grant-caravan/
Here's their homepage. It's rather thin as you have to have a login to get to the juicy stuff. They're rather secretive that way-- Likely because they're doing all sorts of legally questionable stuff and are tied to groups that the government tracks as terrorists.
http://www.pueblosinfronteras.org/
This article details one of the main organizers of the caravans with the above radical Leftist group.
https://www.lifezette.com/2018/10/me...sin-fronteras/
https://www.nbcnews.com/news/latino/...-s-ire-n862566
Pueblo sin Fronteras is another one of those California radical Leftist groups that's for open borders, sympathetic to the idea of the reconquesta and formation of Aztlan, and all the usual nutter stuff of the extreme Left.
They are loosely tied to La Raza, MEChA, and the International Solidarity Network (Communist anarchists). On some of their fliers on their site they also use the "black hand" of EME (the Mexican Mafia).

Here's a sample of their graffiti. Note the Antifa red circle with three arrows in it, and the red and black of the anarchist movement. That's in Guatemala...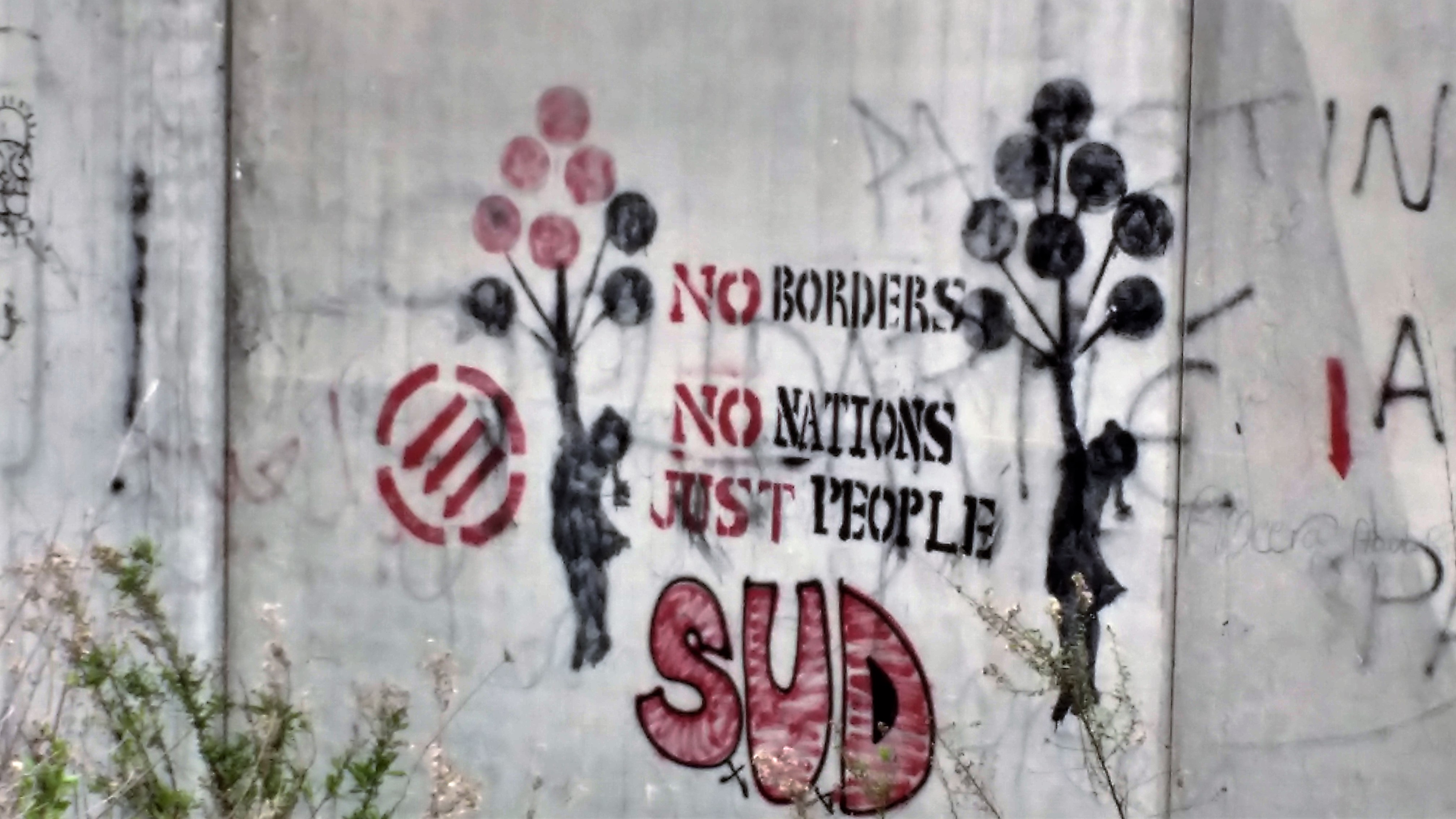 Some of those with this movement: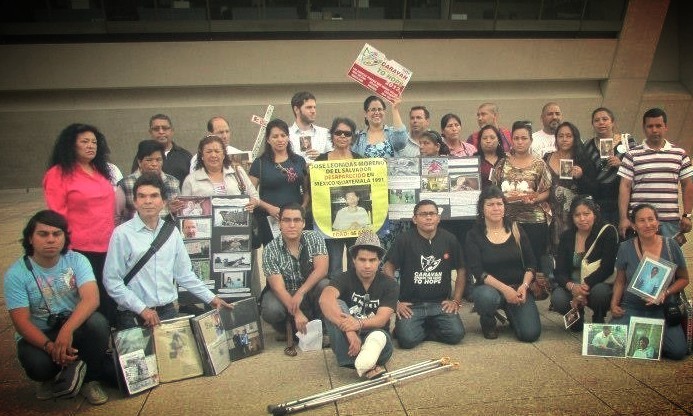 A PSF protest in California: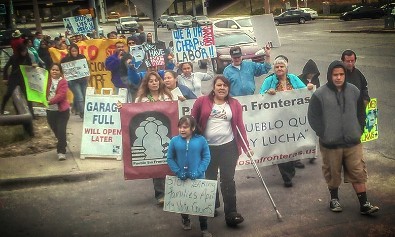 A PSF photo of some of one caravan's members in Tapachula Chipas state Mexico. Yea, like these people want asylum with their fists in the air...
Another group of caravaners PSF photographed. Note the black hand symbol on the left hand poster. That's PSF. Again, these people aren't seeking genuine asylum.
So, the whole "They're coming here for asylum is a bunch of BS. They're coming because radical, Leftist, Communist organizers are getting them here. I say at this point they should be turned away in totality. The few that might genuinely qualify for asylum can't be easily, or credibly sorted from the mass of posers and liars among these caravans who are coming because some Leftist radicals got them to. The sign says "Everyone's in the fight. We are here and we're not going away. If they throw us out, we will return."