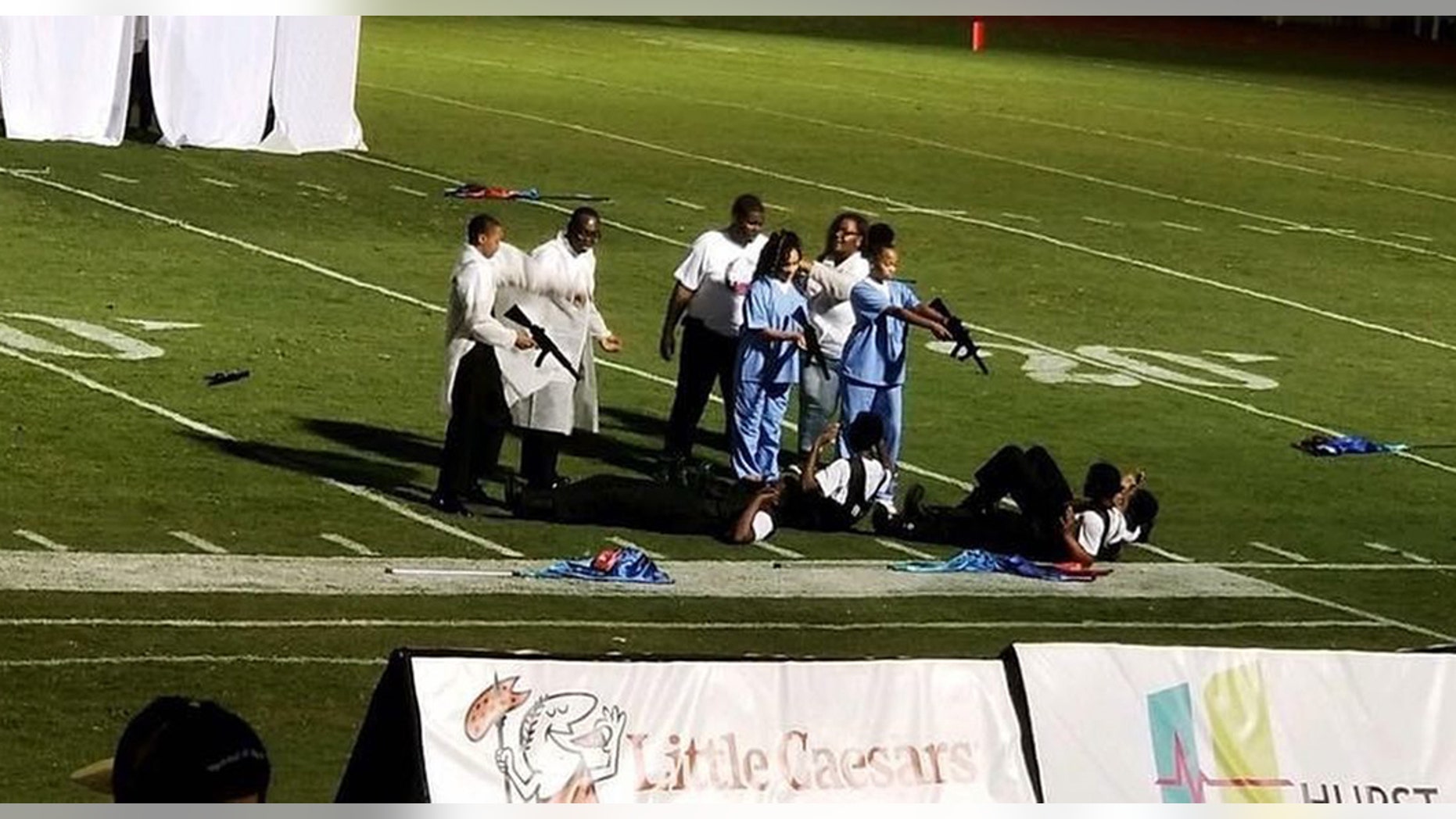 Mississippi Gov. Phil Bryant is condemning a high school band for a football halftime performance that he said was "unacceptable in a civilized society."
Many are saying the performance Friday night by the band from Forest Hill High School depicted students dressed as doctors and nurses pointing toy guns at SWAT team members prone on the ground,
WLBT-TV
reported.
Bryant issued his condemnation Saturday in a tweet.
The performance was held at the high school in Brookhaven where two police officers were killed in the line of duty Sept. 29 responding to a call of shots fired, the station reported
Brookhaven's mayor said the band director was placed on administrative leave, the station reported.
https://www.foxnews.com/us/mississip...-halftime-show