Perhaps more so then any recent event, this one set off alarm bells. The First Lady Melania Trump has recently donned a jacket which says in a sort of graffiti type approach "I REALLY DONT CARE DO U?"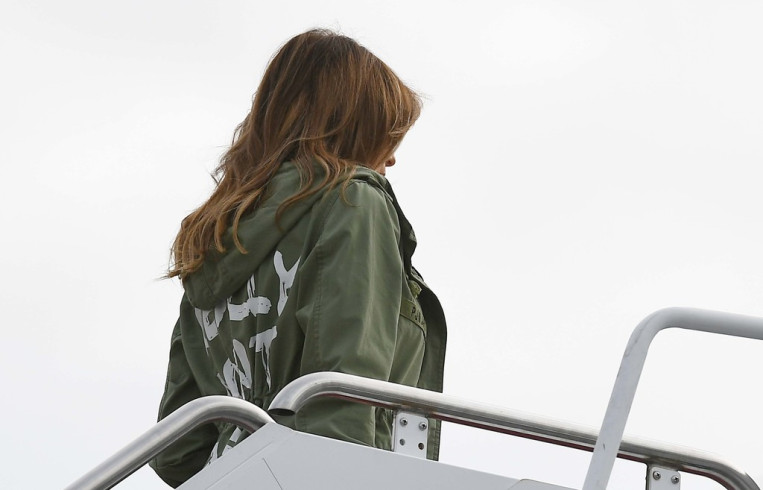 WASHINGTON — President Donald Trump says his wife, Melania, was taking a dig at the news media Thursday when she wore a jacket that read, "I really don't care, do u?" as she traveled to and from a facility housing migrant children separated from their parents.

The jacket caused a commotion on social media, which Trump responded to by tweet.

He says the slogan "written on the back of Melania's jacket, refers to the Fake News Media," adding, "Melania has learned how dishonest they are, and she truly no longer cares!"
https://chicago.suntimes.com/news/fi...t-care-jacket/
Mrs Trump donned the jacket while boarding a plane to visit one of those camps we have in our country where immigrant children are being held separated from their parents.
I dont like how our country operates in a # of ways, this wont cut it. By God the glory days of our country will come back though. This is inexcusable if it was an attack against the media the Jacket should say so. Great men and women of European history stood for honor, this jacket is unacceptable. What Melania has done is something I have never seen a First Lady engage in. Im not here to judge anyone but American leadership should care about the world. American leadership should care in general. This type of message by the current first lady is unheard of in our great history.