Let me start off by asking participants to be respectful in this thread. Thank you in advance.
Trump supporters come from all walks of life. It's amazing who they are, most of them are just your average American citizen.
Hillary made the fatal political mistake of calling his supporters deplorables. It only fueled the fire under his support.
So many people were afraid to come out of the closet and admit they like and support Trump. This is due to peer pressure and fear of harassment.
Afraid no longer, they are speaking out. Come 2020, they will speak loudly at the ballot box.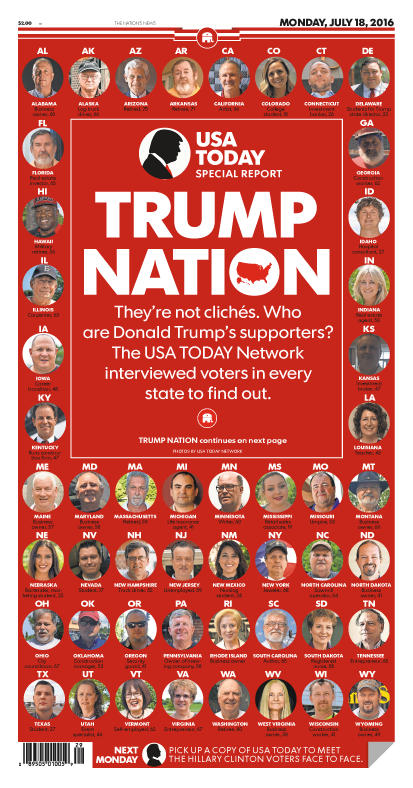 https://www.usatoday.com/pages/inter...n/#/?_k=coad0p