That said, the Crown clearly viewed our forefathers as "thugs and hoodlums." "Left-wing" didn't really exist in 1776.
Originally posted by R. Evans
My "corporate masters" were children and/or not even born when Castro took over. Most of them would like to see the embargo lifted because the Cuban government has a lawful energy policy, unlike #OccupyWhiteHouse.
87% off limits...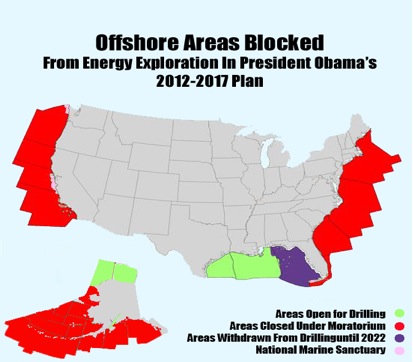 Open for business, except for U.S. businesses...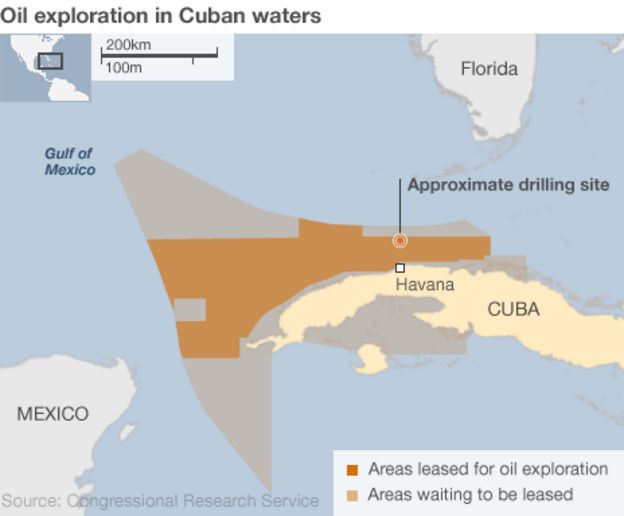 That said, Dear Leader said this...
"The ideals that are the starting point for every revolution, America's revolution, Cuba's revolution, the liberation movements around the world, these ideals find their truest expression, I believe, in democracy."
Maobama clearly states that all revolutions have common ideals which form their starting point. This is a cold, hard fact.
The ideals of the American Revolution were antithetical to those of every Communist revolution in history. It is politically and philosophically impossible for the American revolution to have common ideals with Communist revolutions. This is another cold, hard fact.
The ideals of Communist revolution...
1. Abolition of private property in land and application of all rents of land to public purpose.
2. A heavy progressive or graduated income tax.
3. Abolition of all rights of inheritance.
4. Confiscation of the property of all emigrants and rebels.
5. Centralization of credit in the hands of the state, by means of a national bank with state capital and an exclusive monopoly.
6. Centralization of the means of communication and transportation in the hands of the state.
7. Extension of factories and instruments of production owned by the state; the bringing into cultivation of waste lands, and the improvement of the soil generally in accordance with a common plan.
8. Equal obligation of all to work. Establishment of Industrial armies, especially for agriculture.
9. Combination of agriculture with manufacturing industries; gradual abolition of the distinction between town and country by a more equable distribution of the population over the country.
10. Free education for all children in government schools. Abolition of children's factory labor in its present form. Combination of education with industrial production, etc. etc.
http://laissez-fairerepublic.com/tenplanks.html
Ideals of the American Revolution...
We hold these truths to be self-evident, that all men are created equal, that they are endowed by their Creator with certain unalienable Rights, that among these are Life, Liberty and the pursuit of Happiness.--That to secure these rights, Governments are instituted among Men, deriving their just powers from the consent of the governed, --That whenever any Form of Government becomes destructive of these ends, it is the Right of the People to alter or to abolish it, and to institute new Government, laying its foundation on such principles and organizing its powers in such form, as to them shall seem most likely to effect their Safety and Happiness.
http://www.archives.gov/exhibits/cha...ranscript.html
Planks 1, 3 and 4 of the Communist Manifesto are diametrically opposed to the "
pursuit of Happiness
."
Is Maobama ignorant of the cold, hard fact that the ideals of the American Revolution were totally different than those of Communist revolutions? Does he actually believe that the ideals of every revolution are the same?
Or was he just blabbing whatever popped up on the teleprompter?