Here in the US the EPA wants to lower allowable ozone pollution from 75 ppb to 70 ppb at an estimated annual cost of $90 dollars. Over in Bangalore India they have a different problem at the moment...
http://www.msn.com/en-us/weather/top...zB&ocid=SMSDHP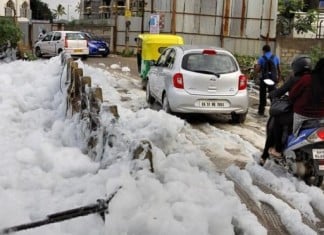 One of these things is a pollution problem, the other isn't. Can you guess which one is?