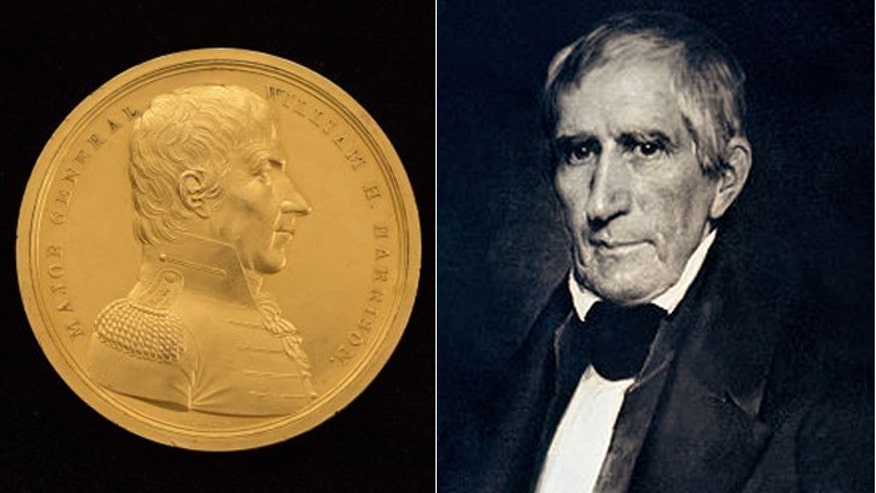 The medal honoring Harrison, pictured in this daguerreotype, is up for sale for $225,000. (Raab Collection)
A medal bestowed upon a young general for his heroics in the War of 1812 is on the market, and experts say it could fetch more than $200,000 – especially considering that its original recipient went on to become president of the United States.
The medal was awarded in 1818 to William Henry Harrison, an Ohio farmer and military hero who would become the ninth president in an administration cut woefully short when he died after just a month in office. Harrison was one of two generals awarded the Congressional Gold Medal for leading the U.S. Army in the war who went on to occupy the White House.
http://www.foxnews.com/us/2015/06/22...-house-up-for/