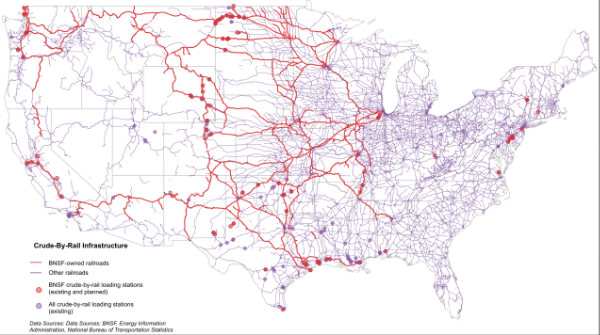 The Bakken isn't currently competing with Canadian oil for rail transport.
Secondly, he Bakken Marketlink portion of the KXL is designed to transport 65,000 to 100,000 bopd from the Williston Basin (where the Bakken is) to refineries...
TransCanada's proposed Keystone XL Pipeline would transport oil sands crude from Canada and shale oil produced in North Dakota and Montana to a market hub in Nebraska for further delivery to Gulf Coast refineries. The pipeline would consist of 875 miles of 36-inch pipe with the capacity to transport 830,000 barrels per day.
[...]
As stated earlier, the proposed Keystone XL Project would include a lateral pipeline, the Bakken Marketlink, to provide crude oil transportation service from Baker, MT, to Cushing, OK, via the proposed Keystone XL Pipeline and from Cushing to Texas via the proposed Gulf Coast Pipeline.
8
Keystone Marketlink
9
estimates that the project will cost $140 million and have theability to deliver approximately 100,000 bpd of crude oil to the proposed Keystone XL Pipeline.
10
Thus, of the Keystone Pipeline's 830,000 bpd ultimate capacity, up to 12% has been set aside to transport Bakken crude oil. Keystone Marketlink currently has firm, long-term contracts to transport 65,000 bpd of the 100,000 bpd.
11
http://fas.org/sgp/crs/misc/R41668.pdf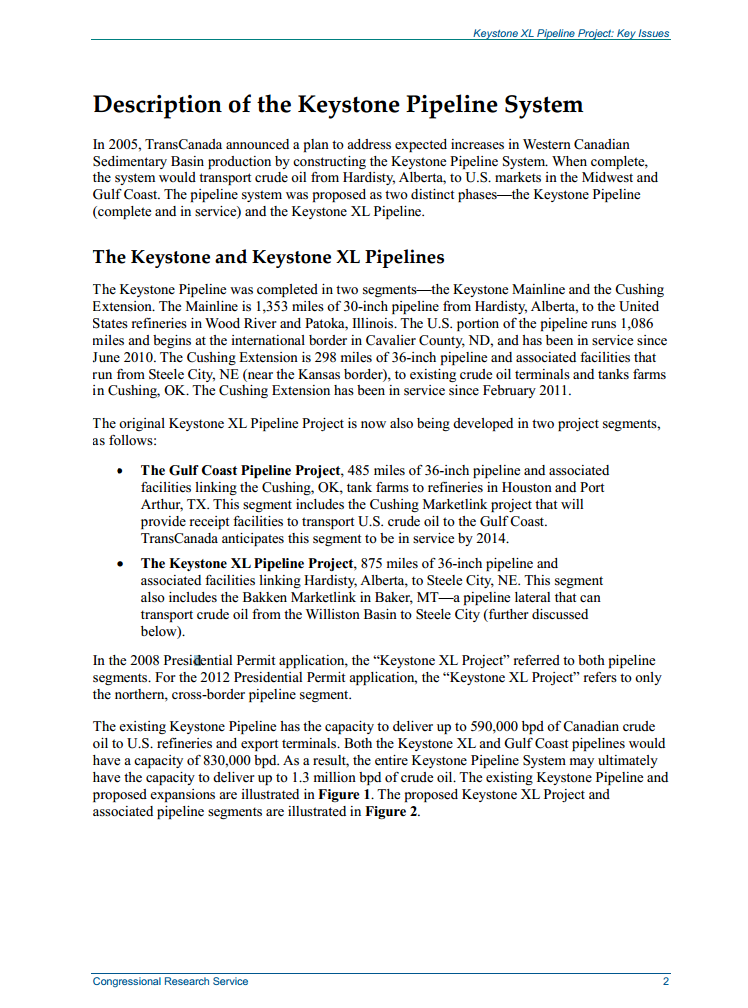 Bakken Marketlink Project
In the fall of 2010, TransCanada went to the market with a proposal to move Bakken crude oil production by constructing a receipt facility at Baker, Montana. The open season was successful, allowing TransCanada to sign firm term contracts for 65,000 bpd of crude oil transportation from the Bakken to key U.S. refining markets.
The Bakken Marketlink project will provide receipt facilities to transport up to 100,000 bpd of crude oil from the Williston Basin producing region in North Dakota and Montana, to Cushing, Oklahoma and the U.S. Gulf Coast using facilities that make up part of the Keystone Gulf Coast Expansion Project (Keystone XL).
TransCanada intends to proceed with the necessary regulatory applications for approvals to construct and operate the required facilities and to provide transportation services.
Keystone XL and the Bakken Marketlink Project are expected to be in service two years following the receipt of the Presidential Permit.
http://www.transcanada.com/bakken.html