Pity we don't have any political leaders who can talk plainly and intelligently.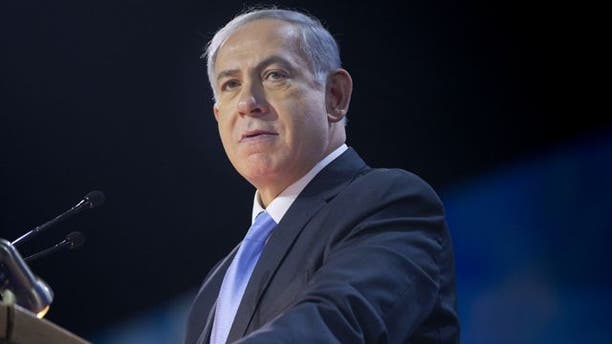 Now Playing
Netanyahu addresses Congress amid rift with White House


Israeli Prime Minister Benjamin Netanyahu, in a highly anticipated address to Congress, delivered a message to the Obama administration on Tuesday about the threat posed by Iran: "The enemy of your enemy -- is your enemy."
The Israeli leader spoke as part of a high-profile push to make his case against a pending nuclear deal with Iran. He urged the U.S. not to "be fooled" by Iran's efforts to oppose the Islamic State in Iraq and Syria, a group the U.S. also is fighting. Netanyahu said those groups are "competing for the crown of militant Islam."
"When it comes to Iran and ISIS, the enemy of your enemy -- is your enemy," he said.
He also blasted the terms of the potential nuclear deal. He said Iran is notorious for playing a game of "hide and cheat" with inspectors.
In his opening remarks, Netanyahu said he regrets some have perceived his visit as political. "That was never my intention," he said.
He said he had a "profound obligation" to discuss an issue -- Iran's quest for nuclear weapons -- that "could well threaten the survival of my country."


http://www.foxnews.com/politics/2015...s-to-congress/