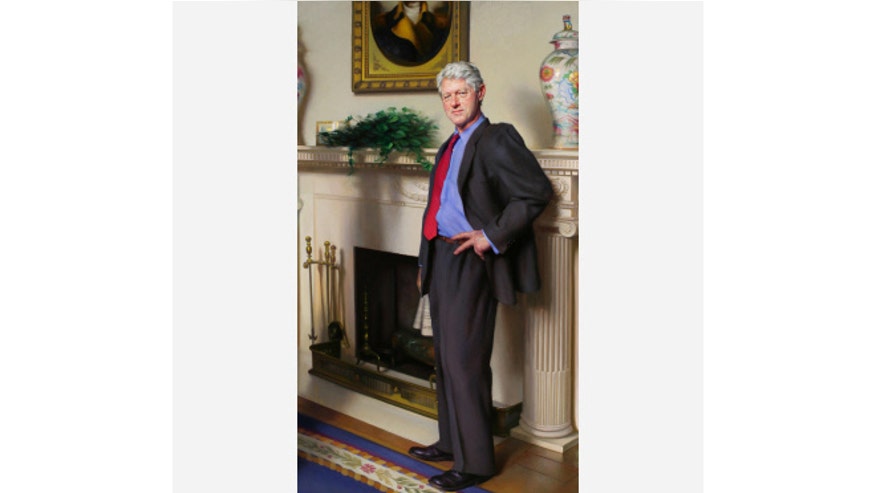 An artist commissioned years ago to paint a portrait of former President Bill Clinton has revealed a secret reference -- to Monica -- tucked into the shadows of the official painting.
Pennsylvania artist Nelson Shanks
told The Philadelphia Daily News
that he painted in the shadow of a blue dress in the 2006 portrait -- a reminder of the political sex scandal between Clinton and former White House intern Monica Lewinsky.
"The reality is he's probably the most famous liar of all time. He and his administration did some very good things, of course, but I could never get this Monica thing completely out of my mind and it is subtly incorporated in the painting," Shanks told the Daily News.
http://www.foxnews.com/politics/2015...adows-clinton/