I don't think the US Navy will interfere with this delivery. But they are crazy for attempting it.
Venezuela armed forces to escort Iranian tankers bringing needed fuel
Scott Smith, The Associated Press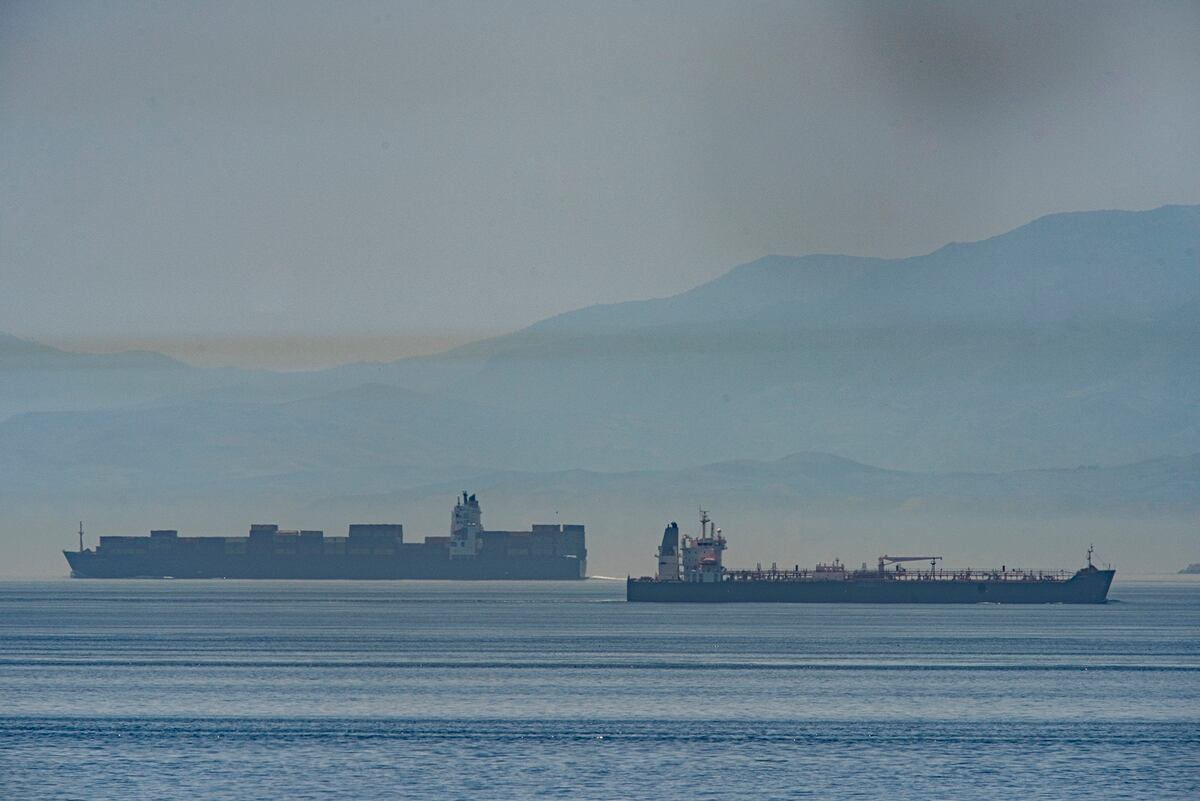 A view of the vessel the Clavel, right, sailing on international waters crossing the Gibraltar stretch on Wednesday, May 20, 2020. (Marcos Moreno/AP)
CARACAS, Venezuela — Venezuela's defense minister said Wednesday that planes and ships from the nation's armed forces will escort Iranian tankers arriving with fuel to the gasoline-starved country in case of any U.S. aggression.
A force of U.S. vessels, including Navy destroyers and other combat ships, patrol the Caribbean on what U.S. officials call a drug interdiction mission. Venezuelan officials paint them as a threat, but U.S. officials have not announced any plans to intercept the Iranian tankers, or threatened to try that. Both countries have been hit with U.S. economic sanctions.
Venezuela's ambassador to the United Nations, Samuel Moncada, also lashed out at the U.S., saying any attempt to stop the tankers would be illegal.
"Forbidding those boats from reaching their destination would thus constitute a crime against humanity," Moncada said at a U.N. Security Council meeting to discuss recent turmoil in Venezuela.
https://www.militarytimes.com/news/y...bean-a-threat/