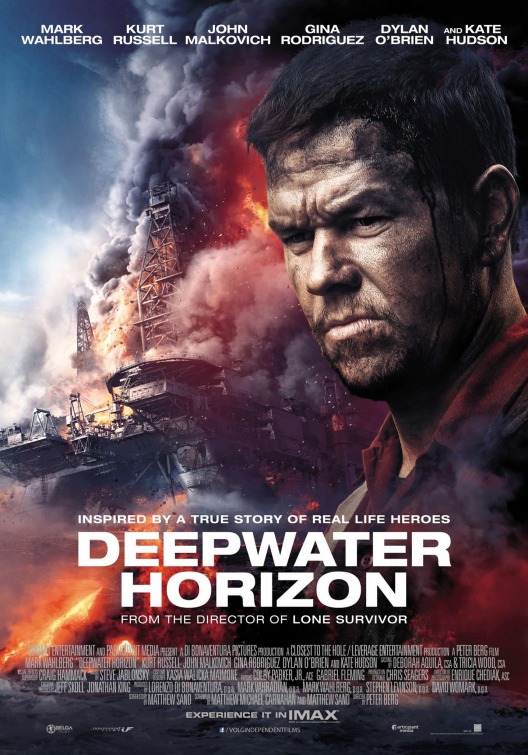 https://en.m.wikipedia.org/wiki/Deepwater_Horizon_(film
)
This is a great movie. It is the most accurate theatrical portrayal of drilling operations I have ever seen. The technical detail was almost overwhelming.
Mark Wahlberg and Kurt Russell deserve Oscars nominations for their roles as Mike Williams and "Mr. Jimmy."
Having spent a little bit of time on deepwater semi-submersible rigs, I was just as awestruck as they approached the Deepwater Horizon in a helo as I was the first time I approached the Zapata Lexington in a crew boat. The size and complexity of these rigs are overwhelming.
As the series of errors that led to the blowout began to accumulate, I kept having to stifle the urge to say, "No! Don't do that!"
We saw it in IMAX... Which made the movie too realistic. As the blowout worsened and the explosions occurred more frequently and violently, I found myself ducking for cover in my seat.
The movie was difficult for me to watch because I am very familiar with offshore operations. It will be a while before I can watch it again. But I highly recommend it to anyone who wants to gain an understanding of what went wrong and the heroism of the Transocean crew.
I thought it treated BP a little unfairly, but it wasn't too far off the mark.