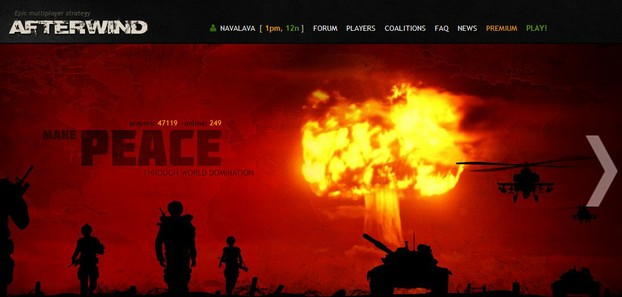 Afterwind
is turn based, risk-like, online game. It is played on realistic world map. It has over 80K players. The most important thing is that the game is completely free to play.
Graphic is great, and the game is bug free, with no lag within the game. Gaming experience is perfect!
If you are fun of strategy games, this is the one you MUST try.
Read more:
Afterwind, world-map-based game
Or play it right away:
Play Afterwind