Today when I got home from work, my 3-year-old told me that he wanted to play "Bad Guys". His godmother gave him a small set of army men as a part of his Halloween bag, and he wanted to play with them with me. (I'm not sure why he calls them "Bad Guys".)
After we ate dinner, he and I retired to the parlor (office/spare room) and set up the battlefield. This was his first time ever playing any sort of wargame, so I thought I would memorialize the event with some photos and an AAR write-up.
Submitted for your enjoyment, here it is. For the purposes of this narrative, I am commanding the BLUFOR men, my son is commanding OPFOR:
The action opens in a lightly wooded area of Woodflooria. OPFOR has had the chance to dig in and fortify their position, and present a strong-looking battle line. BLUFOR has had to improvise cover, other than one bunker in advance of the main BLUFOR line.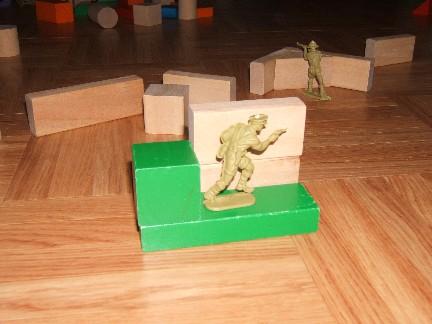 Before hostilities began, this is the BLUFOR CO in his APC.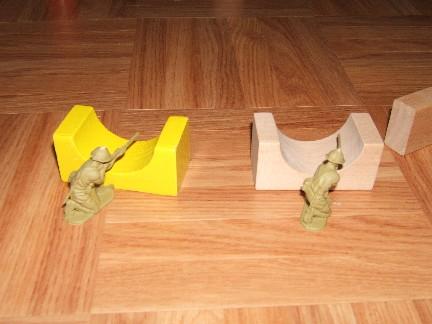 BLUFOR rifle company A (left flank) in cover.
BLUFOR squad in advanced fortified bunker.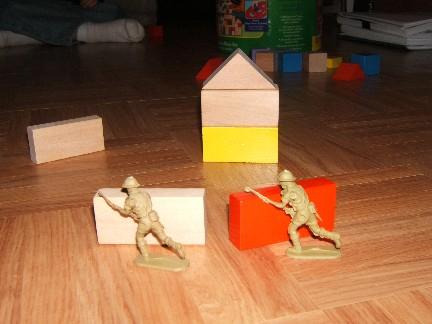 BLUFOR rifle company B (right flank) on the move. Note
the farmhouse nearby.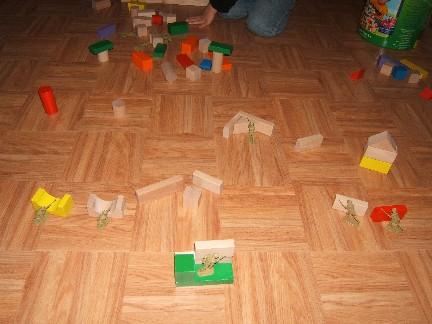 Overview of BLUFOR battle line at the start of the action.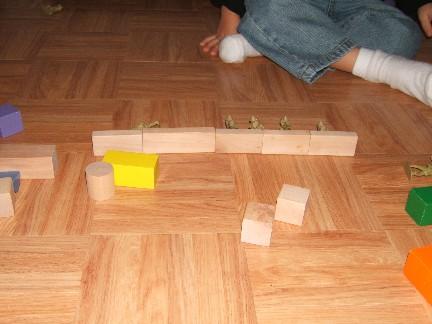 OPFOR entrenchment, after taking a hit on the right flank.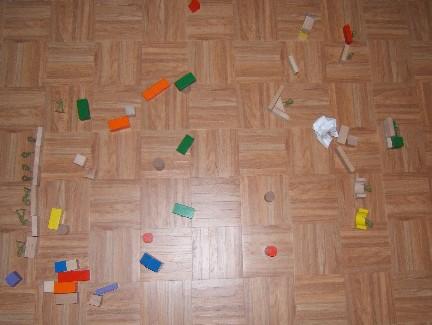 Bird's eye view of Woodflooria. There is an unexploded
shell near the BLUFOR line, luckily not near any troops.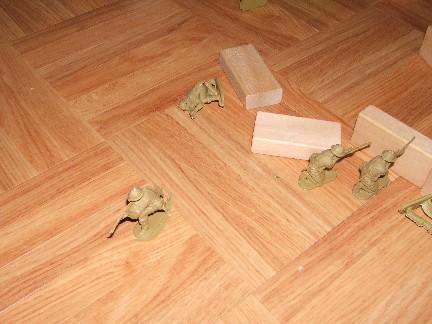 Another hit on the OPFOR line, this time on their left.
At this point in the battle, OPFOR began to retreat
towards their brigade HQ, Castle Blockstone.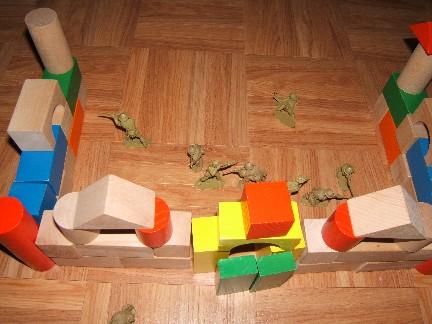 BLUFOR chose to pursue OPFOR to their brigade
HQ. Castle Blockstone would prove to be a much
tougher nut to crack than BLUFOR was expecting after
such a smooth victory in Woodflooria....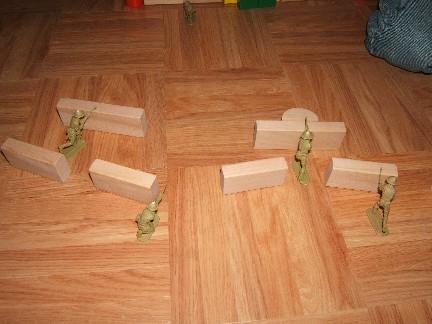 BLUFOR entrenchments outside Castle Blockstone. Not
much, but the best I could do on short notice.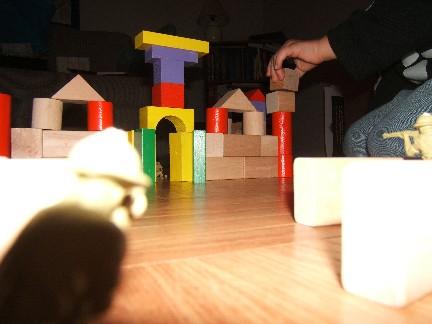 Photo taken by a squad of rifle company A. As night has
fallen, notice the the OPFOR CO continues to fortify
his position. He isn't taking any chances.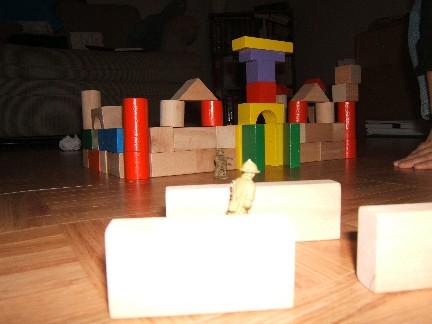 View of the sentry outside Castle Blockstone. They have
not yet secured their main gate, as the routed OPFOR unit
has just returned.
Continued in next message....